Read thrills in Winternationals qualifying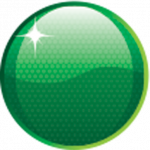 Top Fuel racer Steve Read emerged as top qualifier in an eventful third day of the Fuchs Winternationals at Willowbank Raceway.
The Englishman made the most of the conditions to clock a 4.755s pass at 306.1mph (492.6km/h) in the third qualifying session for the category at the Ipswich venue.
His run followed a shocking high speed crash for Phil Lamattina in the afternoon's earlier session which saw the Victorian transferred to a nearby hospital, where it was confirmed he sustained a shattered vertebrae.
"To say I was under pressure was a bit of an understatement," said Read.
"We didn't come out last night because it was that cold there was no point, we haven't got enough parts to waste on a cold track like that.
"We knew with Lamattina's accident we'd be out later still tonight but it didn't get as cold as last night.
"We started up, I let my foot off the clutch and nothing happened. I revved it up and the car started to move so I thought at least it will move and do something.
"When I backed up it was tugging on the motor and I thought this won't be too bad. And it just fell down the track."
A year on from his near career ending crash at Willowbank Raceway, Ben Bray produced an impressive effort by setting a new benchmark for his father's 1957 Chevrolet Top Doorslammer.
Bray, the son of Australian drag racing star Victor Bray, posted a 5.911s pass.
"When I was second quickest on Friday with a 5.973, the old boy was quick to tell me that he still had gone quicker than me – but today I got it done," said Bray.
"The atmosphere and the reception we have been getting here this weekend from the fans has just been phenomenal, I can't wait for race day."
Meanwhile, eight-time champion John Zappia's 5.730s time set on Friday secured the top qualifying position in the Top Doorslammer category.
Also top qualifying today were Lee Bektash (Pro Stock), Brad Lemberg (Pro Stock Motorcycle), Mark Drew (Top Fuel Motorcycle) and John Cannuli (Top Alcohol) – who needs to win the event to keep his Top Alcohol championship hopes alive.
VIDEO: Steve Read's top qualifying effort

VIDEO: Phil Lamattina's shocking high speed crash