Kurt Busch takes Pocono pole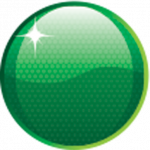 Kurt Busch scored his third pole of the NASCAR Sprint Cup season, during a session which saw a number of drivers miss their chance for a fast lap due to a late red flag at Pocono Raceway.
Denny Hamlin spun with 39 seconds left in the final round of qualifying bringing out the red flag with only seven of the 12 drivers having set times.
Busch's lap was 285.820 km/h (177.599 mph), good enough for the 19th pole of his career.
"Wow, what a day today," said Busch.
"I mean it felt like there were six corners out there, as hard as I was working. Corner entry, corner exit, the car was just off balance, especially with the new bumps in Turn 2, and then we got way loose.
"I think we were 30th in practice. We had to drop back and punt. That's what it's all about: Team communication, working hard together as a group."
Points lead and defending series champion Kevin Harvick, was fastest in the first two rounds of qualifying and the lone round of practice. However, in the third and final qualifying round he wound up fifth behind Busch, Carl Edwards, Martin Truex Jr. and Jeff Gordon.
After a long cold winter the track had changed since last year with the big talking point a series of bumps in the second turn (Tunnel Turn). Several drivers discussing with NASCAR officials if anything could be done before qualifying started.
"It's kind of like hitting a set of railroad tracks," said Ryan Newman.
"Make sure it's pointed the right way before you go across it."
With only 43 cars entered, all the drivers who attempted to qualify made the race. Tony Stewart will need to race his back-up car after crashing his primary car in practice.
VIDEO: Hamlin spins and ends qualifying under a red flag

QUALIFYING: Axalta 'We Paint Winners' 400 : Pocono Raceway
 

| POS. | CAR # | DRIVER | MANUFACTURER | SPONSOR | MPH | TIME | GAP |
| --- | --- | --- | --- | --- | --- | --- | --- |
| 1 | 41 | Kurt Busch | | Haas Automation | 177.599 | 50.676 | Leader |
| 2 | 19 | Carl Edwards | | Arris | 177.550 | 50.690 | –0.014 |
| 3 | 78 | Martin Truex Jr | | Furniture Row/Visser Precision | 177.522 | 50.698 | –0.022 |
| 4 | 24 | Jeff Gordon | | AXALTA – PENN STATE | 177.211 | 50.787 | –0.111 |
| 5 | 4 | Kevin Harvick | | Budweiser / Jimmy John's | 177.200 | 50.790 | –0.114 |
| 6 | 3 | Austin Dillon | | Dow | 176.526 | 50.984 | –0.308 |
| 7 | 2 | Brad Keselowski | | Miller Lite | 175.967 | 51.146 | –0.470 |
| 8 | 11 | Denny Hamlin | | FedEx Ground | 177.676 | 50.654 | -0.022 |
| 9 | 48 | Jimmie Johnson | | Lowe's / Jimmie Johnson Foundation | 177.385 | 50.737 | –0.061 |
| 10 | 18 | Kyle Busch | | M&M's Crispy | 177.193 | 50.792 | –0.116 |
| 11 | 22 | Joey Logano | | Shell Pennzoil | 176.800 | 50.905 | –0.229 |
| 12 | 5 | Kasey Kahne | | FARMERS | 176.070 | 51.116 | –0.440 |
| 13 | 31 | Ryan Newman | | Grainger | 176.036 | 51.126 | –0.450 |
| 14 | 1 | Jamie McMurray | | CESSNA | 176.005 | 51.135 | –0.459 |
| 15 | 42 | Kyle Larson | | Target | 175.943 | 51.153 | –0.477 |
| 16 | 27 | Paul Menard | | Schrock / Menards | 175.895 | 51.167 | –0.491 |
| 17 | 17 | Ricky Stenhouse Jr | | Zest Ford Fusion | 175.699 | 51.224 | –0.548 |
| 18 | 13 | Casey Mears | | No. 13 GEICO Chevrolet SS | 175.671 | 51.232 | –0.556 |
| 19 | 20 | Matt Kenseth | | Dollar General | 175.531 | 51.273 | –0.597 |
| 20 | 88 | Dale Earnhardt Jr | | Nationwide | 175.466 | 51.292 | –0.616 |
| 21 | 55 | David Ragan | | Aaron's Dream Machine | 175.418 | 51.306 | –0.630 |
| 22 | 10 | Danica Patrick | | GoDaddy | 174.832 | 51.478 | –0.802 |
| 23 | 15 | Clint Bowyer | | Jack Link's/Big Machine Records | 174.236 | 51.654 | –0.978 |
| 24 | 9 | Sam Hornish Jr | | Medallion Bank | 173.819 | 51.778 | –1.102 |
| 25 | 43 | Aric Almirola | | Nathan's Famous | 174.791 | 51.490 | –0.814 |
| 26 | 47 | AJ Allmendinger | | Clorox | 174.771 | 51.496 | –0.820 |
| 27 | 16 | Greg Biffle | | Ortho Ford Fusion | 174.683 | 51.522 | –0.846 |
| 28 | 14 | Tony Stewart | | Mobil 1 / Bass Pro Shops | 174.652 | 51.531 | –0.855 |
| 29 | 33 | Ty Dillon | | Yuengling | 174.317 | 51.630 | –0.954 |
| 30 | 51 | Justin Allgaier | | SEM | 174.031 | 51.715 | –1.039 |
| 31 | 46 | Michael Annett | | Sherwin Williams | 173.873 | 51.762 | –1.086 |
| 32 | 40 | Landon Cassill | | Interstate Moving Services | 173.772 | 51.792 | –1.116 |
| 33 | 6 | Trevor Bayne | | Advocare Ford Fusion | 173.695 | 51.815 | –1.139 |
| 34 | 7 | Alex Bowman | | Accell Construction | 173.410 | 51.900 | –1.224 |
| 35 | 38 | David Gilliland | | MDS | 172.467 | 52.184 | –1.508 |
| 36 | 34 | Brett Moffitt | | Dockside Logistics | 172.437 | 52.193 | –1.517 |
| 37 | 23 | J.J. Yeley | | Dr. Pepper/Heinz | 171.989 | 52.329 | –1.653 |
| 38 | 98 | Josh Wise | | TBA | 171.887 | 52.360 | –1.684 |
| 39 | 35 | Cole Whitt | | TBD | 171.752 | 52.401 | –1.725 |
| 40 | 26 | Jeb Burton | | Maxim Fantasy Sports | 170.623 | 52.748 | –2.072 |
| 41 | 83 | Matt DiBenedetto | | Burger King | 169.440 | 53.116 | –2.440 |
| 42 | 32 | Travis Kvapil | | VISONE RV PARTS | 169.122 | 53.216 | –2.540 |
| 43 | 62 | Brendan Gaughan | | TBA | 0.000 | 0.000 | -50.676 |