Hamilton quickest as crash ends practice early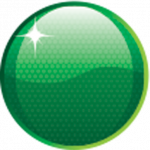 Lewis Hamilton emerged as the pacesetter for the Canadian Grand Prix before a late crash ended Friday practice prematurely.
The Mercedes driver topped both 90 minute sessions at the Circuit de Gilles Villeneuve with his best time arriving in Practice 2, following a run on the super-soft tyres.
Hamilton clocked a 1:15.988s effort which proved to be 0.316s quicker than Sebastian Vettel in the upgraded Ferrari.
The German had set the initial pace having been one of the first to switch to super-soft tyres.
However, the Hamilton's day came to a sudden halt when he was caught out by a heavy rain shower with 50 minutes of the second session remaining.
Mercedes elected to send the world champion and his team-mate Nico Rosberg out in the worsening conditions, which resulted in Hamilton aquaplaning into the barriers at the hairpin, damaging the front of his car.
"Looking at the replays, I wasn't going that fast," said Hamilton.
"But it was like sheet ice into Turn 10 so the car aquaplaned and I went off.
"It maybe wasn't the right call to go out but, with the weather as it eventually turned out, it didn't affect our running.
"I'm fine and it looks like it's just the front wing that was damaged to it's not the end of the world."
Practice did resume after the accident but the treacherous track conditions prevented any running.
Kimi Raikkonen confirmed Ferrari's pace with the Finn third fastest ahead of Mercedes' Rosberg, who was almost half a second adrift of his team-mate.
Lotus impressed throughout practice with Pastor Maldonado finishing the day in fifth spot, while Romain Grosjean was seventh.
Williams showed signs they will be fighting towards the sharp end following their blip in Monaco, with Valtteri Bottas sixth and Felipe Massa eighth fastest.
Meanwhile, Red Bull Racing completed the top 10 as Daniil Kvyat pipped last year's Canadian Grand Prix winner Daniel Ricciardo.
The first run for McLaren's updated Honda engine saw Fernando Alonso set a time good enough for 15th while Jenson Button ended practice in 18th position.
Result: Formula 1 Canadian Grand Prix Practice 2, Montreal
| Position | Driver | Team | Time | Gap | Laps |
| --- | --- | --- | --- | --- | --- |
| 1 | Lewis Hamilton | Mercedes | 1:15.988s | – | 22 |
| 2 | Sebastian Vettel | Ferrari | 1:16.304s | +0.316s | 19 |
| 3 | Kimi Raikkonen | Ferrari | 1:16.310s | +0.322s | 20 |
| 4 | Nico Rosberg | Mercedes | 1:16.440s | +0.452s | 22 |
| 5 | Pastor Maldonado | Lotus/Mercedes | 1:16.600s | +0.612s | 15 |
| 6 | Valtteri Bottas | Williams/Mercedes | 1:16.849s | +0.861s | 18 |
| 7 | Romain Grosjean | Lotus/Mercedes | 1:16.864s | +0.876s | 15 |
| 8 | Felipe Massa | Williams/Mercedes | 1:17.041s | +1.053s | 19 |
| 9 | Daniil Kvyat | Red Bull/Renault | 1:17.092s | +1.104s | 10 |
| 10 | Daniel Ricciardo | Red Bull/Renault | 1:17.111s | +1.123s | 16 |
| 11 | Nico Hulkenberg | Force India/Mercedes | 1:17.120s | +1.132s | 15 |
| 12 | Marcus Ericsson | Sauber/Ferrari | 1:17.261s | +1.273s | 17 |
| 13 | Carlos Sainz | Toro Rosso/Renault | 1:17.318s | +1.330s | 23 |
| 14 | Sergio Perez | Force India/Mercedes | 1:17.367s | +1.379s | 20 |
| 15 | Fernando Alonso | McLaren/Honda | 1:17.627s | +1.639s | 21 |
| 16 | Max Verstappen | Toro Rosso/Renault | 1:17.657s | +1.669s | 23 |
| 17 | Felipe Nasr | Sauber/Ferrari | 1:17.751s | +1.763s | 21 |
| 18 | Jenson Button | McLaren/Honda | 1:18.135s | +2.147s | 20 |
| 19 | Roberto Merhi | Marussia/Ferrari | 1:19.531s | 3.543s | 15 |
| 20 | Will Stevens | Marussia/Ferrari | 1:19.734s | +3.746s | 13 |
| | | | | | |
Result: Formula 1 Canadian Grand Prix Practice 1, Montreal
| Position | Driver | Team | Time | Gap | Laps |
| --- | --- | --- | --- | --- | --- |
| 1 | Lewis Hamilton | Mercedes | 1:16.212s | – | 34 |
| 2 | Nico Rosberg | Mercedes | 1:16.627s | +0.415s | 38 |
| 3 | Romain Grosjean | Lotus/Mercedes | 1:17.721s | +1.509s | 35 |
| 4 | Nico Hulkenberg | Force India/Mercedes | 1:17.871s | +1.659s | 34 |
| 5 | Sebastian Vettel | Ferrari | 1:17.905s | +1.693s | 25 |
| 6 | Felipe Massa | Williams/Mercedes | 1:17.985s | +1.773s | 28 |
| 7 | Daniil Kvyat | Red Bull/Renault | 1:18.021s | +1.809s | 30 |
| 8 | Pastor Maldonado | Lotus/Mercedes | 1:18.026s | +1.814s | 41 |
| 9 | Fernando Alonso | McLaren/Honda | 1:18.128s | +1.916s | 34 |
| 10 | Max Verstappen | Toro Rosso/Renault | 1:18.257s | +2.045s | 24 |
| 11 | Valtteri Bottas | Williams/Mercedes | 1:18.325s | +2.113s | 40 |
| 12 | Kimi Raikkonen | Ferrari | 1:18.439s | +2.227s | 26 |
| 13 | Sergio Perez | Force India/Mercedes | 1:18.503s | +2.291s | 28 |
| 14 | Daniel Ricciardo | Red Bull/Renault | 1:18.775s | +2.563s | 24 |
| 15 | Jenson Button | McLaren/Honda | 1:18.786s | +2.574s | 25 |
| 16 | Felipe Nasr | Sauber/Ferrari | 1:18.948s | +2.736s | 30 |
| 17 | Carlos Sainz | Toro Rosso/Renault | 1:19.065s | +2.853s | 23 |
| 18 | Marcus Ericsson | Sauber/Ferrari | 1:19.165s | +2.953s | 32 |
| 19 | Roberto Merhi | Marussia/Ferrari | 1:20.616s | +4.404s | 33 |
| 20 | Will Stevens | Marussia/Ferrari | 1:20.624s | 4.412s | 27 |