Ricciardo hopeful engine will survive Montreal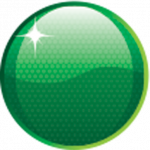 Red Bull Racing's Daniel Ricciardo is hopeful of avoiding an engine penalty at this weekend's Canadian Grand Prix.
The Milton Keynes outfit is treading a tightrope with both its drivers Ricciardo and Daniil Kvyat already utilising the fourth and final power units of their season allocations.
A change to a fifth Renault engine would breach Formula 1 sporting regulations prompting a 10 place grid penalty.
Red Bull had considered forfeiting an engine change prior to Montreal due to the circuit being particularly tough on power units.
Returning to the venue of his breakthrough victory last year, the 25-year-old believes his engine will stand up to the test and that the team is close to level it displayed at the circuit in 2014.
"I think we're now back on a level where we were last year, but we're six months into this year — so we should be ahead of where we were last year," said Ricciardo.
"We have some more bits and bobs here this weekend, but the track isn't going to suit us much with the straights. Hopefully, we can at least hang in there and try to battle Williams.
"The plan is to race the same engine as Monaco, we're going to try and get through this race without any penalties.
"For this race, according to our calculations, the engine should survive. I don't think we're over-pushing it if we do a full weekend with it.
"Hopefully, there'll be no penalties and in the race we can have some fun And when we do eventually have to put in another engine — and take the penalty — we want to ensure that the engine is as updated as possible."
Meanwhile, rivals Ferrari and Honda are set to unleash power unit upgrades having utilised a portion of their engine development tokens ahead of this weekend's race.
Honda has elected to use two of its nine tokens with the performance upgrades set to debut in the McLaren MP4-30 this weekend.
Ferrari has spent three of its token allocation leaving Renault and Mercedes as the remaining manufacturers yet to dip into their engine development resources.