James Hunt's son to debut new Aussie Racing Car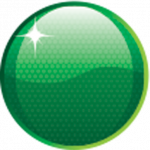 Freddie Hunt, the son of Formula 1 world champion James Hunt, will head to Australia to compete in the Aussie Racing Cars meeting at Darwin later this month.
The 27-year-old Brit, who has been contesting the British Touring Car Championship supporting Renault Clio Cup, is set to race a new Hyundai Elantra shelled Aussie Race Car at Hidden Valley on June 19- 21.
Hunt's drive comes with backing from local dealer Darwin Hyundai, which has also entered a second car for former Gold Star winner Tim Macrow.
Hunt has spent the majority of his career focussing on single seaters, with spells in British Formula Ford and more recently the Indian MRF Challenge series, where he finished 22nd in the championship standings.
The MRF Challenge saw Hunt take on Mattias Lauda, the son of three-time F1 world champion Niki.
This year Hunt has turned his attentions to tin top racing with a move into the popular BTCC feeder series Renault Clio Cup, where he scored a best finish of 11th at Donington Park.
He recently made his GT racing debut at the Britcar Silverstone 24 Hour.
Hunt's visit to Darwin's Hidden Valley circuit will be his first racing experience in Australia.