IndyCar hands Castroneves a penalty reduction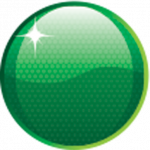 Helio Castroneves has seen IndyCar reduce the Team Penske driver's penalty from the Indianapolis road course race earlier last month following a review of the incident.
Castroneves was originally docked eight points for his role in a Turn 1 incident shortly after the start of the Angie's List Grand Prix when he hit Scott Dixon which triggered a multi-car scrimmage.
The Brazilian has seen a reduction in the penalty which allows him to move up the points standings to be fourth behind Juan Montoya.
The penalty reduction from eight to three points means Castroneves moves to 250 points behind Dixon (252), Will Power (294) and Montoya (315).
"IndyCar established its penalty review process for instances like these and we feel the process was a success," Indycar competition and operations boss Derrick Walker explained.
Stan Sport is the only way to watch every round of the INDYCAR SERIES. Click here for all the action streaming ad-free, live and on demand.
"Following our review we have reduced the points penalty to Helio Castroneves from eight to a total of three points, which is in line with a similar penalty issued earlier this season."
Meanwhile in the wash-up from the rain-marred Dual in Detroit round last weekend, rookie Stefano Coletti (KV Racing) has received a $10,000 fine and has been placed on probation for three races for disobeying a yellow flag.
Chip Ganassi driver Sage Karam was also placed on probation for five races for avoidable contact in the second race that was shortened from 70 to 68 laps.
Honda was docked 20 manufacturer points for an engine change to the #26 of Race 1 winner Carlos Munoz.
The adjustment sees Chevrolet lead the manufacturer battle on 777 points with Honda on 758.
The IndyCar Series resumes this weekend with the Firestone 600 at the Texas Motor Speedway.