Monster field primed for Finke Desert Race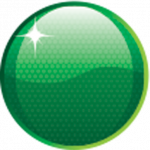 A record-breaking number of 600 motorcycles and 134 cars will tackle the Tatts Finke Desert Race this weekend.
The field is headed by KTM ace Toby Price and Ian Rentsch in the Jimco Buggy who are out to defend their respective titles from last year.
Four other former winners Phil Lovett (1981, 1982, 1985), Rick Hall (1999, 2002), Darren Griffiths (2003), and Todd Smith (2013) will compete against Price who has three Finke titles (2010, 2012, 2014) to his name in the bike section.
New South Wales star Price gained widespread acclaim after finishing third in his first Dakar Rally attempt in South America earlier this year.
The bike field also contains 2014 podium placegetters David Walsh (Honda) and Ivan Long (KTM).
The Victorian son and father combination of Shannon and Ian Rentsch will square up against the South Australian crew of Jack Rhodes and David Pullino (Jimco Buggy) and Travis Robinson (Jimco Buggy).
Other notable competitors in the car division include Dave Fellows who has a record total of six Finke victories (five as a driver and one as a navigator), Mark Burrows (five wins), Hayden Bentley (two wins) along with Greg Gartner and Brad Gallard who have also previously tasted victory in Australia's greatest desert race.
The Prologue for this year's event to determine the start order will be held on an 8km circuit at the Alice Springs start/finish on Saturday.
The competition proper begins on Sunday for the 226km journey to the overnight stop at Finke before the field returns to the Alice Springs for the Monday finish.