IROC Challenge Series prepares for Winton debut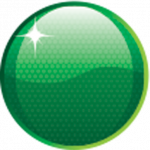 The all-new IROC Challenge Series has confirmed a modest field for its debut on the Shannons Nationals card at Winton later this month.
The new series which caters for vintage Porsche 911 RS cars takes its inspiration from the 1973-1974 IROC Series in America, which pitted stars from Formula 1, IndyCar, Sportscar and NASCAR against each other in identical machinery.
Australia's IROC Challenge will race within the spirit of the original rules with a fleet of 3.6 litre, flat-six powered 911s from the mid-1970s.
Technical regulations follow closely to those of the Touring Car Masters which allows Porsches which currently compete in the series to undergo minor conversions to contest the IROC Challenge Series.
A seven car grid will take to the track at Winton on June 10-12 with category organisers hopeful of attracting a 16 car field by the end of the campaign.
"The build up to the opening round has been fantastic and we're happy to be on the grid at Winton," said series founder and category administrator Rowan Harman.
"There has been a lot of talk but we are at the point where we just need to get the cars on the track and show people the product we (think we're going to) have.
"That will be the best possible motivation for others to get their cars out of sheds and onto the track."
The 2008 Porsche GT3 Cup Challenge winner, Sven Burchartz, heads up the entry at Winton alongside fellow experienced Porsche drivers Greg Keene, Graeme Cook and Amanda Sparks.
Burchartz has converted his Touring Car Masters Porsche to compete in the class.
South Australian drivers Rob Black and Rory O'Neill will join the grid with Victoria's Rohan Little.
Australian touring car legend Rusty French is set to join the series at a later date in a converted TCM machine alongside former V8 Supercars privateer Mark Poole.
The IROC Challenge Series will open with three heats at Winton.