Davison visits injured safety official in hospital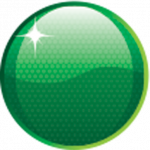 US-based Australian racer James Davison has made a compassionate visit to the safety marshal who was critically injured after the finish of the United SportsCar race in Detroit last weekend.
Davison lost control of his Aston Martin trying to avoid a Safety Truck following the chequered flag of the race where he finished second in his class.
The official, a Detroit firefighter, suffered broken ribs, a collapsed lung and damage to his spleen and kidney in the incident.
Davison went to the hospital with his father, former long-time Sandown Raceway promoter Jon Davison.
"He told me there were no hard feelings, and to get back in the saddle. I just hope everything will be fine with him," Davison told the Detroit Free Press newspaper.
After arriving back to his base in Florida Davison tweeted: "Visited the injured Firefighter @detroitgp this morning. He & his wife were very humble and understanding."
The incident happened a week after the Indy 500, where Davison's car was released into the path of two crew members of his sister Dale Coyne Racing pit bay, with one suffering a broken ankle.
"The month of May was character-building for sure," Davison added.