Remembering Bruce McLaren 45 years on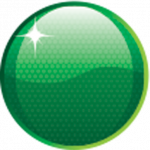 The world of grand prix racing lost one of its true legends and innovators when New Zealand's Bruce McLaren was killed 45 years ago today in a testing accident at Goodwood.
McLaren, born on August 30, 1937, arrived on the grand prix scene in the late 1950s and would join Australia's Jack Brabham at the factory Cooper team in 1959, the year when he won the first of four grands prix.
After winning the United States Grand Prix at Sebring, McLaren would land the 1960 Argentine GP, Monaco in 1962 and Belgium GP in 1968.
Alongside fellow Kiwi and grand prix driver Chris Amon, McLaren ended Ferrari's golden run by winning the Le Mans 24 Hour classic in a Shelby Ford GT40 Mark II in 1966.
The Auckland-born McLaren has left behind a profound legacy in Formula 1 where his eponymous team has become as iconic as its founder.
VIDEO: A fan tribute to Bruce McLaren