MPC targets Highlands 101 for new Audi debut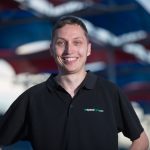 Melbourne Performance Centre is aiming to debut the new Audi R8 GT3 at the Australian GT Championship season ending Highlands Park 101.
Australia's Audi Customer Racing outfit has already ordered two of the latest specification GT3 machinery from the Ingolstadt manufacturer.
The two cars have been purchased by Australian GT drivers Kevin Weeks and Greg Taylor and will receive technical support from MPC.
Existing MPC customers Jamec-Pem and Rod Salmon are also evaluating upgrading to the new model, with the former expected to place a two-car order.
Jamec-Pem Racing currently fields two current spec R8s in the AGTC for owner/driver McLaughlan alongside Steven Johnson and Phillip Island 101 victors Christopher Mies and Greg Crick.
The new specification R8 has already attracted plenty of attention since winning the coveted Nurburgring 24 Hour last month.
Production of the cars for customers is due to begin in September with MPC hopeful of receiving a chassis in time for the Highlands 101 on November 13-15.
"We would really like to get one of the cars delivered straight to New Zealand for the final round," MPC owner Troy Russell told Speedcafe.com.
"That is the game plan if that was the case Mies will drive it.
"I think four new R8s in the championship next year is a possibility.
"We have seen the cars first hand and they are quite a step up from the current car, its a massive evolution on the old car."
Highlands will serve as a warm-up for the team's Bathurst 12 Hour assault in February.