VIDEO: 50th anniversary of Indy revolution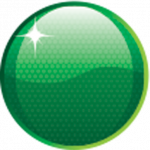 On the 50th anniversary of Jim Clark's Indianapolis 500 win, this video takes a look at how the rear-engined Lotus changed history at The Brickyard.
The lightweight Lotus-Ford race car broke tradition from the heavy front-engine roadsters that dominated the race after World War II.
Clark's victory capped a three-year effort by some of the biggest names in racing.
After seeing Jack Brabham's first attempt to race a rear-engined Cooper at Indy in 1961, driver Dan Gurney realised the potential of F1 technology at Indy and set the project in motion.
Designer Colin Chapman put his expertise and reputation behind the chassis.
The Ford Motor Company provided resources, support, and a superb racing engine.
Jim Clark endured two years of disappointment – losing through no fault of his own – before taking the checkered flag in 1965.
The crew included a young Allan Moffat, while the pit stops in the race were performed by the famed Wood Brothers outfit from NASCAR racing.