Jimmie Johnson scores 10th win at Dover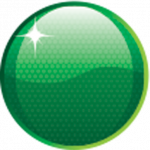 Jimmie Johnson has again proved the master of Dover, scoring a historic 10th career win and his third in the past four starts at the 'Monster Mile'.
The victory is the 74th of Johnson's career and his fourth of the season, adding to an impressive Dover strike rate that has netted 10 wins from 27 starts.
His victory this time around came despite a gamble to stay out on used tyres, while others took either two or four fresh Goodyears with a restart with 18 laps still to run.
Restarting alongside Kevin Harvick (who was on the same strategy), Johnson got his car out front and let the others battle behind while he kept things clean at the front.
Even a green-white-chequered finish didn't matter, as the strategy of keeping track position was again the key as others behind were kept busy fighting each other.
Harvick finished second while Kyle Larson, Kasey Kahne and Aric Almirola completed the top five.
Martin Truex Jr. led the most laps, but his choice of two tyres instead of four ultimately hurt as he slipped from third place on the final re-start.
The Joe Gibbs Racing Toyotas which looked strong in practice and qualifying had poor races.
Pole-sitter Denny Hamlin and team-mate Kyle Busch were both involved in separate crashes while battling for top five positions.
A strong early run for Matt Kenseth was ruined with a suspected shock absorber failure, while last week's winner Carl Edwards got a pit road violation and lost the lead lap.
VIDEO:Race Highlights

RESULTS: FEDEX 400 Benefitting Autism Spead – Dover International Speedway 
| | | | | | | | | | |
| --- | --- | --- | --- | --- | --- | --- | --- | --- | --- |
| POS. | CAR # | DRIVER | MANUFACTURER | STARTING POS. | LAPS | LAPS LED | FINAL STATUS | POINTS | BONUS POINTS |
| 1 | 48 | Jimmie Johnson | Chevrolet | 14 | 405 | 23 | Running | 47 | 4 |
| 2 | 4 | Kevin Harvick | Chevrolet | 6 | 405 | 91 | Running | 43 | 1 |
| 3 | 42 | Kyle Larson | Chevrolet | 3 | 405 | 0 | Running | 41 | 0 |
| 4 | 5 | Kasey Kahne | Chevrolet | 25 | 405 | 0 | Running | 40 | 0 |
| 5 | 43 | Aric Almirola | Ford | 23 | 405 | 0 | Running | 39 | 0 |
| 6 | 78 | Martin Truex Jr | Chevrolet | 2 | 405 | 131 | Running | 40 | 2 |
| 7 | 1 | Jamie McMurray | Chevrolet | 11 | 405 | 0 | Running | 37 | 0 |
| 8 | 27 | Paul Menard | Chevrolet | 18 | 405 | 0 | Running | 36 | 0 |
| 9 | 15 | Clint Bowyer | Toyota | 20 | 405 | 1 | Running | 36 | 1 |
| 10 | 24 | Jeff Gordon | Chevrolet | 22 | 405 | 0 | Running | 34 | 0 |
| 11 | 22 | Joey Logano | Ford | 5 | 405 | 0 | Running | 33 | 0 |
| 12 | 2 | Brad Keselowski | Ford | 19 | 404 | 28 | Running | 33 | 1 |
| 13 | 55 | David Ragan | Toyota | 15 | 404 | 0 | Running | 31 | 0 |
| 14 | 88 | Dale Earnhardt Jr | Chevrolet | 16 | 403 | 3 | Running | 31 | 1 |
| 15 | 10 | Danica Patrick | Chevrolet | 33 | 403 | 0 | Running | 29 | 0 |
| 16 | 14 | Tony Stewart | Chevrolet | 26 | 403 | 0 | Running | 28 | 0 |
| 17 | 16 | Greg Biffle | Ford | 7 | 403 | 0 | Running | 27 | 0 |
| 18 | 31 | Ryan Newman | Chevrolet | 17 | 402 | 0 | Running | 26 | 0 |
| 19 | 19 | Carl Edwards | Toyota | 8 | 402 | 3 | Running | 26 | 1 |
| 20 | 7 | Alex Bowman | Chevrolet | 30 | 402 | 0 | Running | 24 | 0 |
| 21 | 11 | Denny Hamlin | Toyota | 1 | 402 | 118 | Running | 24 | 1 |
| 22 | 9 | Sam Hornish Jr | Ford | 28 | 400 | 0 | Running | 22 | 0 |
| 23 | 40 | Landon Cassill | Chevrolet | 43 | 400 | 0 | Running | 0 | 0 |
| 24 | 47 | AJ Allmendinger | Chevrolet | 29 | 400 | 0 | Running | 20 | 0 |
| 25 | 38 | David Gilliland | Ford | 32 | 399 | 0 | Running | 19 | 0 |
| 26 | 35 | Cole Whitt | Ford | 37 | 399 | 0 | Running | 18 | 0 |
| 27 | 13 | Casey Mears | Chevrolet | 21 | 399 | 0 | Running | 17 | 0 |
| 28 | 34 | Brett Moffitt | Ford | 38 | 398 | 0 | Running | 16 | 0 |
| 29 | 23 | J.J. Yeley | Toyota | 40 | 397 | 0 | Running | 0 | 0 |
| 30 | 26 | Jeb Burton | Toyota | 35 | 396 | 0 | Running | 14 | 0 |
| 31 | 41 | Kurt Busch | Chevrolet | 13 | 396 | 0 | Running | 13 | 0 |
| 32 | 83 | Matt DiBenedetto | Toyota | 36 | 395 | 0 | Running | 12 | 0 |
| 33 | 3 | Austin Dillon | Chevrolet | 12 | 395 | 0 | Running | 11 | 0 |
| 34 | 62 | Brendan Gaughan | Chevrolet | 41 | 392 | 0 | Running | 0 | 0 |
| 35 | 32 | Mike Bliss | Ford | 42 | 391 | 0 | Running | 0 | 0 |
| 36 | 18 | Kyle Busch | Toyota | 10 | 374 | 7 | Accident | 9 | 1 |
| 37 | 17 | Ricky Stenhouse Jr | Ford | 9 | 373 | 0 | Running | 7 | 0 |
| 38 | 33 | Brian Scott | Chevrolet | 27 | 372 | 0 | Accident | 0 | 0 |
| 39 | 20 | Matt Kenseth | Toyota | 4 | 346 | 0 | Suspension | 5 | 0 |
| 40 | 98 | Josh Wise | Ford | 39 | 346 | 0 | Electrical | 4 | 0 |
| 41 | 46 | Michael Annett | Chevrolet | 34 | 317 | 0 | Running | 3 | 0 |
| 42 | 51 | Justin Allgaier | Chevrolet | 24 | 310 | 0 | Running | 2 | 0 |
| 43 | 6 | Trevor Bayne | Ford | 31 | 221 | 0 | Running | 1 | 0 |
STANDINGS 
| | | | | | | | | |
| --- | --- | --- | --- | --- | --- | --- | --- | --- |
| POS | DRIVER | POINTS | BEHIND | STARTS | WINS | TOP 5 | TOP 10 | DNF |
| 1 | Kevin Harvick | 516 | Leader | 13 | 2 | 9 | 12 | 0 |
| 2 | Martin Truex Jr | 472 | -44 | 13 | 0 | 3 | 12 | 0 |
| 3 | Jimmie Johnson | 440 | -76 | 13 | 4 | 8 | 9 | 0 |
| 4 | Joey Logano | 440 | -76 | 13 | 1 | 6 | 9 | 0 |
| 5 | Dale Earnhardt Jr | 432 | -84 | 13 | 1 | 7 | 8 | 1 |
| 6 | Brad Keselowski | 414 | -102 | 13 | 1 | 3 | 8 | 1 |
| 7 | Jamie McMurray | 390 | -126 | 13 | 0 | 2 | 5 | 1 |
| 8 | Kasey Kahne | 385 | -131 | 13 | 0 | 2 | 5 | 1 |
| 9 | Jeff Gordon | 380 | -136 | 13 | 0 | 2 | 8 | 1 |
| 10 | Aric Almirola | 378 | -138 | 13 | 0 | 1 | 1 | 0 |
| 11 | Matt Kenseth | 377 | -139 | 13 | 1 | 4 | 7 | 1 |
| 12 | Paul Menard | 372 | -144 | 13 | 0 | 2 | 3 | 1 |
| 13 | Ryan Newman | 369 | -147 | 13 | 0 | 4 | 8 | 0 |
| 14 | Denny Hamlin | 345 | -171 | 13 | 1 | 3 | 5 | 1 |
| 15 | Kurt Busch | 340 | -176 | 10 | 1 | 3 | 5 | 0 |
| 16 | Carl Edwards | 338 | -178 | 13 | 1 | 1 | 2 | 0 |
| 17 | Clint Bowyer | 332 | -184 | 13 | 0 | 0 | 3 | 0 |
| 18 | Danica Patrick | 321 | -195 | 13 | 0 | 0 | 2 | 0 |
| 19 | Greg Biffle | 311 | -205 | 13 | 0 | 1 | 2 | 0 |
| 20 | Kyle Larson | 297 | -219 | 12 | 0 | 1 | 4 | 2 |
| 21 | AJ Allmendinger | 294 | -222 | 13 | 0 | 0 | 2 | 2 |
| 22 | Casey Mears | 280 | -236 | 13 | 0 | 0 | 1 | 1 |
| 23 | David Ragan | 269 | -247 | 13 | 0 | 1 | 1 | 1 |
| 24 | Austin Dillon | 264 | -252 | 13 | 0 | 0 | 1 | 2 |
| 25 | Sam Hornish Jr | 252 | -264 | 13 | 0 | 0 | 1 | 0 |
| 26 | David Gilliland | 243 | -273 | 13 | 0 | 0 | 0 | 0 |
| 27 | Ricky Stenhouse Jr | 241 | -275 | 13 | 0 | 1 | 1 | 1 |
| 28 | Tony Stewart | 230 | -286 | 13 | 0 | 0 | 1 | 3 |
| 29 | Cole Whitt | 211 | -305 | 13 | 0 | 0 | 0 | 1 |
| 30 | Justin Allgaier | 210 | -306 | 13 | 0 | 0 | 1 | 3 |
| 31 | Trevor Bayne | 208 | -308 | 13 | 0 | 0 | 0 | 1 |
| 32 | Brett Moffitt | 190 | -326 | 11 | 0 | 0 | 1 | 0 |
| 33 | Alex Bowman | 174 | -342 | 12 | 0 | 0 | 0 | 2 |
| 34 | Michael Annett | 152 | -364 | 13 | 0 | 0 | 0 | 1 |
| 35 | Matt DiBenedetto | 131 | -385 | 10 | 0 | 0 | 0 | 0 |
| 36 | Josh Wise | 129 | -387 | 12 | 0 | 0 | 1 | 3 |
| 37 | Michael McDowell | 101 | -415 | 7 | 0 | 0 | 0 | 0 |
| 38 | Jeb Burton | 67 | -449 | 9 | 0 | 0 | 0 | 2 |
| 39 | Alex Kennedy | 48 | -468 | 6 | 0 | 0 | 0 | 0 |
| 40 | Kyle Busch | 42 | -474 | 2 | 0 | 0 | 0 | 1 |
| 41 | Bobby Labonte | 38 | -478 | 2 | 0 | 0 | 0 | 0 |
| 42 | Brian Vickers | 32 | -484 | 2 | 0 | 0 | 0 | 0 |
| 43 | Michael Waltrip | 26 | -490 | 2 | 0 | 0 | 0 | 0 |
| 44 | Reed Sorenson | 22 | -494 | 2 | 0 | 0 | 0 | 0 |
| 45 | Mike Wallace | 8 | -508 | 1 | 0 | 0 | 0 | 0 |
| 46 | Ron Hornaday Jr | 2 | -514 | 1 | 0 | 0 | 0 | 1 |
| 47 | Ryan Blaney | 0 | -516 | 5 | 0 | 1 | 1 | 3 |
| 48 | Brian Scott | 0 | -516 | 4 | 0 | 0 | 0 | 2 |
| 49 | J.J. Yeley | 0 | -516 | 12 | 0 | 0 | 0 | 2 |
| 50 | Regan Smith | 0 | -516 | 4 | 0 | 0 | 0 | 0 |
| 51 | Chase Elliott | 0 | -516 | 3 | 0 | 0 | 0 | 0 |
| 52 | Matt Crafton | 0 | -516 | 1 | 0 | 0 | 0 | 0 |
| 53 | Johnny Sauter | 0 | -516 | 1 | 0 | 0 | 0 | 0 |
| 54 | Chris Buescher | 0 | -516 | 5 | 0 | 0 | 0 | 0 |
| 55 | Landon Cassill | 0 | -516 | 13 | 0 | 0 | 0 | 4 |
| 56 | Ty Dillon | 0 | -516 | 2 | 0 | 0 | 0 | 0 |
| 57 | Brendan Gaughan | 0 | -516 | 6 | 0 | 0 | 0 | 1 |
| 58 | Mike Bliss | 0 | -516 | 7 | 0 | 0 | 0 | 0 |
| 59 | Joe Nemechek | 0 | -516 | 1 | 0 | 0 | 0 | 0 |
| 60 | Joey Gase | 0 | -516 | 2 | 0 | 0 | 0 | 1 |
| 61 | Jeff Green | 0 | -516 | 1 | 0 | 0 | 0 | 0 |
| 62 | Erik Jones | 0 | -516 | 1 | 0 | 0 | 0 | 0 |
| 63 | Travis Kvapil | 0 | -516 | 0 | 0 | 0 | 0 | 0 |
| 64 | Tanner Berryhill | 0 | -516 | 0 | 0 | 0 | 0 | 0 |
| 65 | Justin Marks | 0 | -516 | 0 | 0 | 0 | 0 | 0 |