Bourdais wins wild and whacky Detroit Race 2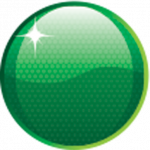 Sebastien Bourdais benefitted from a string of late race cautions to claim an against-the-odds victory in the second IndyCar race at the Dual in Detroit.
The French driver diced with running out of fuel as the stoppages conspired to help him cross the line in his KV Racing Chevrolet.
Bourdais managed to hold off Takuma Sato (AJ Foyt) with Graham Rahal grabbing third.
The four-times Champ Car champion inherited the lead with 15 laps remaining when Conor Daly pitted to replace his wet tyres with slicks on a drying Belle Isle circuit.
It was green momentarily when the fourth caution was ordered for an incident at Turn 3 between Sage Karam and Stefano Coletti.
Stan Sport is the only way to watch every round of the INDYCAR SERIES. Click here for all the action streaming ad-free, live and on demand.
Soon after the green Charlie Kimball turned a sharp left searching for dry track only to punt his team-mate Scott Dixon into the wall.
With nine laps remaining another caution was flown for debris.
Then disaster struck Team Penske with six laps left as Castroneves and Power took each other out exiting Turn 2 with IndyCar pulling a red flag to clean up the debris and ensure a green flag finish.
After a 10-minute stoppage the cars filed back onto the track ready for a restart with officials deeming it a timed race.
Bourdais fired away from the green flag with 3:20s remaining.
As the white flag was shown Bourdais had pulled a sizeable gap on Sato in win or burst tactics.
"It's a heck of a feeling. We couldn't get it more wrong yesterday. We did everything right today," Bourdais said who took the chequered flag on lap 68 of a scheduled 70.
"The management of the fuel, the pit stops…Chevrolet in Detroit man."
Tristan Vautier finished strongly to claim fourth ahead of Marco Andretti, Daly, Jack Hawksworth, Ryan Hunter-Reay and Gabby Chaves.
Series leader Juan Montoya had shown the way at the front in the opening 21 laps from pole ahead of Power but in the end the changing conditions and strategy caught him short on fuel.
Running just behind the leaders at the final restart, Montoya slipped back to eventually limp home in 10th.
His team-mates Power and Castroneves were 18th and 19th respectively.
Power's race was compromised earlier when he had to pit for a new steering wheel when water fouled up the electronics and he was unable to find gears.
Race 1 winner Carlos Munoz was an early retirement pulling off down an escape road with a smoking rear engine on lap 6.
See below for full results
| Pos. | No. | Driver | Manufacturer | Laps | Running / Reason Out |
| --- | --- | --- | --- | --- | --- |
| 1 | 11 | Sebastien Bourdais | Chevrolet | 68 | Running |
| 2 | 14 | Takuma Sato | Honda | 68 | Running |
| 3 | 15 | Graham Rahal | Honda | 68 | Running |
| 4 | 19 | Tristan Vautier | Honda | 68 | Running |
| 5 | 27 | Marco Andretti | Honda | 68 | Running |
| 6 | 5 | Conor Daly (R) | Honda | 68 | Running |
| 7 | 41 | Jack Hawksworth | Honda | 68 | Running |
| 8 | 28 | Ryan Hunter-Reay | Honda | 68 | Running |
| 9 | 98 | Gabby Chaves (R) | Honda | 68 | Running |
| 10 | 2 | Juan Pablo Montoya | Chevrolet | 68 | Running |
| 11 | 83 | Charlie Kimball | Chevrolet | 68 | Running |
| 12 | 8 | Sage Karam (R) | Chevrolet | 68 | Running |
| 13 | 10 | Tony Kanaan | Chevrolet | 68 | Running |
| 14 | 22 | Simon Pagenaud | Chevrolet | 68 | Running |
| 15 | 7 | James Jakes | Honda | 67 | Running |
| 16 | 4 | Stefano Coletti (R) | Chevrolet | 67 | Running |
| 17 | 20 | Luca Filippi | Chevrolet | 66 | Running |
| 18 | 1 | Will Power | Chevrolet | 64 | Contact |
| 19 | 3 | Helio Castroneves | Chevrolet | 64 | Contact |
| 20 | 9 | Scott Dixon | Chevrolet | 58 | Contact |
| 21 | 67 | Josef Newgarden | Chevrolet | 49 | Contact |
| 22 | 18 | Rodolfo Gonzalez (R) | Honda | 35 | Contact |
| 23 | 26 | Carlos Munoz | Honda | 5 | Mechanical |
See below for points standings
| | | |
| --- | --- | --- |
| Pos | Driver | Points |
| 1 | Juan Pablo Montoya | 315 |
| 2 | Will Power | 294 |
| 3 | Scott Dixon | 252 |
| 4 | Graham Rahal | 246 |
| 5 | Hélio Castroneves | 245 |
| 6 | Sébastien Bourdais | 228 |
| 7 | Marco Andretti | 224 |
| 8 | Josef Newgarden | 206 |
| 9 | Simon Pagenaud | 193 |
| 10 | Charlie Kimball | 187 |
| 11 | Carlos Muñoz | 180 |
| 12 | Tony Kanaan | 174 |
| 13 | Ryan Hunter-Reay | 171 |
| 14 | Takuma Sato | 166 |
| 15 | Gabby Chaves | 133 |
| 16 | James Jakes | 132 |
| 17 | James Hinchcliffe | 129 |
| 18 | Jack Hawksworth | 128 |
| 19 | Luca Filippi | 120 |
| 20 | Stefano Coletti | 104 |
| 21 | Sage Karam | 77 |
| 22 | Simona de Silvestro | 66 |
| 23 | Conor Daly | 63 |
| 24 | J.R. Hildebrand | 57 |
| 25 | Tristan Vautier | 55 |
| 26 | Sebastian Saavedra | 47 |
| 27 | Francesco Dracone | 38 |
| 28 | Ryan Briscoe | 36 |
| 29 | Townsend Bell | 32 |
| 30 | Carlos Huertas | 31 |
| 31 | Alex Tagliani | 27 |
| 32 | Rodolfo González | 27 |
| 33 | Justin Wilson | 25 |
| 34 | Pippa Mann | 16 |
| 35 | Bryan Clauson | 10 |
| 35 | James Davison | 10 |
| 35 | Oriol Servià | 10 |
| 35 | Ed Carpenter | 10 |