Bathurst winning GT-R returns for Speedfest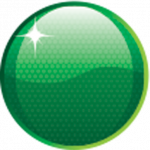 One of Australia's most iconic touring cars, the 1992 Bathurst winning Nissan GT-R, will return to racing action at this weekend's Sydney Retro Speedfest.
The car is among 23 entries for the Heritage Touring Car series races, where it'll be driven by new owner Tony Alford.
Having previously raced a current generation GT-R in the Australian GT Championship, the Donut King chief purchased the Group A machine from former HTC competitor Terry Ashwood last year.
It is the last of five GT-Rs built in Australia by Gibson Motorsport, debuting in the hands of Jim Richards during the Australian Touring Car Championship's final Group A season.
The 1992 Bathurst 1000 was its final race at the top level, scoring victory in the red flagged event despite being crashed by Richards amid a heavy downpour.
Rested for the non-championship season finale in Adelaide, it was repaired by GMS before eventually being sold to collector Ashwood.
It is one of two GT-Rs entered for the Speedfest weekend alongside the ex-Bob Forbes GIO example of Terry Lawlor.
The GT-Rs will compete across three races against a field featuring the usual mix of Group A and C machinery including Ford Sierras, Holden Commodores and BMW M3s.