Munoz breaks Indy drought in rained out Detroit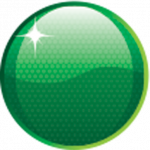 Colombian Carlos Munoz claimed his maiden IndyCar Series win as officials cut short the opening race at the double-header meeting in Detroit.
Munoz found himself with a huge 28s lead as the changing conditions played havoc with strategy ahead of the race being neutralised under caution for the eighth time on lap 46 when rain began to lash the Belle Isle circuit.
The race was then red flagged on lap 47 of 70 due to lightning in the area, which saw the 23-year-old record his first win after 28 starts in the series.
Fellow Andretti Autosport driver Marco Andretti was second with Simon Pagenaud, the slowest of the four Team Penske runners in qualifying, finishing third when proceedings were brought to an end.
It was Pagenaud's maiden podium in his first year with the powerful Penske operation.
Stan Sport is the only way to watch every round of the INDYCAR SERIES. Click here for all the action streaming ad-free, live and on demand.
Polesitter Will Power recovered well after finding himself outside the top 10 to be classified in fourth.
Scott Dixon was fifth ahead of Helio Castroneves, Jack Hawksworth, Josef Newgarden, Luca Filippi and Juan Montoya.
Filippi caught a lucky break with the race being stopped as he had fired into the tyre barrier under yellow, a lap before officials stopped the race.
Power had reclaimed the lead by half-race distance but was then summoned into the pits on lap 37 to take on wet tyres ahead of the rain returning to the circuit by lap 44.
As many runners were already burning up their wet rubber on a largely dry circuit, Andretti had argued strongly against his team bringing him in for service.
Andretti was finally ordered to pit on lap 41 for fuel with Munoz remaining out on the course.
The result now means Power moves to within 11 points of the series lead from Montoya.
The second of the 70-lap double-header races is scheduled for tomorrow.
See below for full results of Detroit Race 1
| Pos | Car # | Driver | Manufacturer | Laps | Running / Reason Out |
| --- | --- | --- | --- | --- | --- |
| 1 | 26 | Carlos Munoz | Honda | 47 | Running |
| 2 | 27 | Marco Andretti | Honda | 47 | Running |
| 3 | 22 | Simon Pagenaud | Chevrolet | 47 | Running |
| 4 | 1 | Will Power | Chevrolet | 47 | Running |
| 5 | 9 | Scott Dixon | Chevrolet | 47 | Running |
| 6 | 3 | Helio Castroneves | Chevrolet | 47 | Running |
| 7 | 41 | Jack Hawksworth | Honda | 47 | Running |
| 8 | 67 | Josef Newgarden | Chevrolet | 47 | Running |
| 9 | 20 | Luca Filippi | Chevrolet | 47 | Contact |
| 10 | 2 | Juan Pablo Montoya | Chevrolet | 46 | Running |
| 11 | 14 | Takuma Sato | Honda | 46 | Running |
| 12 | 7 | James Jakes | Honda | 46 | Running |
| 13 | 28 | Ryan Hunter-Reay | Honda | 46 | Running |
| 14 | 11 | Sebastien Bourdais | Chevrolet | 46 | Running |
| 15 | 4 | Stefano Coletti (R) | Chevrolet | 46 | Running |
| 16 | 8 | Sage Karam (R) | Chevrolet | 46 | Running |
| 17 | 19 | Tristan Vautier | Honda | 46 | Running |
| 18 | 98 | Gabby Chaves (R) | Honda | 46 | Running |
| 19 | 5 | Conor Daly (R) | Honda | 46 | Running |
| 20 | 10 | Tony Kanaan | Chevrolet | 33 | Running |
| 21 | 18 | Rodolfo Gonzalez (R) | Honda | 25 | Mechanical |
| 22 | 83 | Charlie Kimball | Chevrolet | 13 | Contact |
| 23 | 15 | Graham Rahal | Honda | 5 | Contact |