Driving standards forces Euro F3 abandonment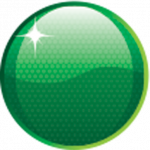 Deteriorating driving standards has forced race officials to abandon the third and final race of the FIA European F3 Championship round at Monza.
A series of high profile crashes plagued the fourth round of the hotly contested championship which ultimately forced officials to take action by cutting the third race short.
The action was prompted by a chaotic second race on Saturday which featured two frightening accidents, three Safety Car periods and a red flag.
Ferrari young gun Lance Stroll was involved in the worst of the crashes, when he was pitched into a series of barrel rolls at the high speed Curva Grande after contact with Antonio Giovanazzi, while fighting over fifth.
Stroll, who escaped injury, was deemed at fault for the crash forcing the Canadian to start from the pit-lane in Race 3.
Worse was to follow when Michele Beretta was pushed onto the grass and into a barrel roll in the wake of an incident involving Dorian Boccolacci and Maximilian Gunther at the Rettifilo chicane.
A clash between Matt Rao and Alessio Lorandi forced the race to be red flagged.
Rao and Boccolacci were barred from taking the start in Race 3 due to their involvement in avoidable incidents.
Drivers and teams were warned of the poor driving standards in an emergency meeting following the race but they failed to improve in Sunday's final, which was red flagged after just eight laps.
"During the briefing we informed the drivers that it was not acceptable or the way we want to present F3,"  said Race Director Nils Wittich, who is quoted by Autosport.com.
"Mr (Stefano) Domenicali (Head of the FIA Single Seater Commission) told us to be very strict in this case, so we informed the drivers that if they drive like this today we will finish the race under the Safety Car.
"I was talking with the stewards and they said this (abandoning the race) is the only way to do it – you could see pushing on the straight and overtaking manoeuvres off the track."
Meanwhile, Felix Rosenqvist emerged through the carnage to claim three race victories to boost his title hopes.
Races two and three will only be awarded half points having failed to reach 75 percent distance.
VIDEO: The crash strewn second FIA European Formula 3 race at Monza