CLASSIFIEDS: Restored Bo Seton Ford Capri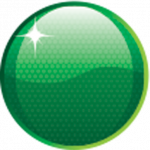 A fully restored Ford Capri raced by both Bo and Glenn Seton has come onto the market via Speedcafe Classifieds.
The MK1 1970 Capri became one of Bo Seton's iconic cars during his distinguished career in the Australian touring car scene.
Built by Bill Attard for the 1965 Bathurst winner to contest Group Nc races 10 years ago, the car features an original Seton three litre V6 engine, producing more than 300 horsepower.
The car has enjoyed plenty of success in competition with Glenn Seton taking victory at the 2007, 2008 and 2009 Muscle Car Masters events at Sydney Motorsport Park.
He also completed a clean sweep of victories behind the wheel of the Capri at the 2010 Historic Warwick meeting at Morgan Park.
The Capri is equipped with Bilstein suspension, new brake pads, two sets of Minilites wheels with near new Kumho v700 ND Yokohama AO48 softs and a set of Dunlop DJ93 wets.
It also features a race set up from Glenn Seton, a Cobra evolution seat, new Sparco harness and spares.
The revamped Speedcafe.com Classifieds section allows sellers to post items free-of-charge no matter what the item or its price.
For the chance to purchase this race car and much more, simply click here and register for free.