Power takes Detroit pole in Penske shut-out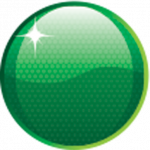 Will Power has continued his purple patch of form by snaring pole position for the Grand Prix of Detroit at the Belle Isle street circuit.
Benefitting from fresh tyres, Power responded to pressure from his fellow Team Penske runners to top the Fast Six with a record qualifying lap of 1:16.09s.
Helio Castroneves was second in 1:16.12s with Indy 500 winner Juan Montoya claiming third with a 1:16.44s effort.
AJ Foyt driver and Belle Isle lap record holder Takuma Sato was fourth, denying Team Penske a sweep-out of the front two rows.
The fourth Team Penske entry of Simon Pagenaud was fifth ahead of Sebastien Bourdais.
Knowing Castroneves and Montoya were on strong runs Power was forced to respond, admitting he had made 'a couple of mistakes' as he took his 39th career pole.
"I had new tyres and I was pushing hard because they said Helio and Juan were pretty close," Indy 500 runner-up and defending series champion Power said.
"I made a couple of mistakes and the car was getting a bit loose."
Power is now firm favourite to defend his win in the opening 70-lap race tomorrow ahead of the second of the double-header races the following day.
Ganassi driver Scott Dixon was seventh ahead of rookie Stefano Coletti with Marco Andretti and James Jakes completing the top 10.
See below full qualifying results
| Pos | Car | Driver | Manufacturer | Time | Speed | Round |
| --- | --- | --- | --- | --- | --- | --- |
| 1 | 1 | Will Power | Chevrolet | 1:16.0941 | 111.178 | Firestone Fast Six |
| 2 | 3 | Helio Castroneves | Chevrolet | 1:16.1200 | 111.140 | Firestone Fast Six |
| 3 | 2 | Juan Pablo Montoya | Chevrolet | 1:16.4428 | 110.671 | Firestone Fast Six |
| 4 | 14 | Takuma Sato | Honda | 1:16.5363 | 110.536 | Firestone Fast Six |
| 5 | 22 | Simon Pagenaud | Chevrolet | 1:16.6656 | 110.349 | Firestone Fast Six |
| 6 | 11 | Sebastien Bourdais | Chevrolet | 1:17.0406 | 109.812 | Firestone Fast Six |
| 7 | 9 | Scott Dixon | Chevrolet | 1:16.9768 | 109.903 | Round 2 / Top 12 |
| 8 | 4 | Stefano Coletti (R) | Chevrolet | 1:17.3638 | 109.353 | Round 2 / Top 12 |
| 9 | 27 | Marco Andretti | Honda | 1:17.3785 | 109.333 | Round 2 / Top 12 |
| 10 | 7 | James Jakes | Honda | 1:17.5158 | 109.139 | Round 2 / Top 12 |
| 11 | 19 | Tristan Vautier | Honda | 1:17.8140 | 108.721 | Round 2 / Top 12 |
| 12 | 8 | Sage Karam (R) | Chevrolet | 1:17.9046 | 108.594 | Round 2 / Top 12 |
| 13 | 15 | Graham Rahal | Honda | 1:18.2239 | 108.151 | Qual / Group 1 |
| 14 | 41 | Jack Hawksworth | Honda | 1:18.7504 | 107.428 | Qual / Group 2 |
| 15 | 10 | Tony Kanaan | Chevrolet | 1:18.3144 | 108.026 | Qual / Group 1 |
| 16 | 28 | Ryan Hunter-Reay | Honda | 1:19.3634 | 106.598 | Qual / Group 2 |
| 17 | 83 | Charlie Kimball | Chevrolet | 1:18.3303 | 108.004 | Qual / Group 1 |
| 18 | 67 | Josef Newgarden | Chevrolet | 1:21.4632 | 103.851 | Qual / Group 2 |
| 19 | 20 | Luca Filippi | Chevrolet | 1:18.4404 | 107.853 | Qual / Group 1 |
| 20 | 26 | Carlos Munoz | Honda | 1:21.4796 | 103.830 | Qual / Group 2 |
| 21 | 5 | Conor Daly (R) | Honda | 1:18.4937 | 107.779 | Qual / Group 1 |
| 22 | 18 | Rodolfo Gonzalez (R) | Honda | 1:21.8208 | 103.397 | Qual / Group 2 |
| 23 | 98 | Gabby Chaves (R) | Honda | 1:19.2306 | 106.777 | Qual / Group 1 |
VIDEO: Ride on-board with Will Power on his pole lap