Hamlin takes pole at the Monster Mile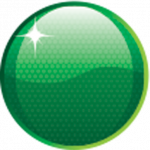 Denny Hamlin has done the right thing by his primary sponsor by taking pole at the FedEx 400 benefiting Autism Speaks in Dover.
Hamlin drove his Joe Gibbs Racing Toyota to a fast lap of 257.690 km/h (160.121 mph) on the 1-mile concrete oval, known as the 'Monster Mile'.
It was Hamlin's first pole of 2015, third at Dover 21st of his Sprint Cup career.
"It's great – obviously our car's shown speed all day long, which is something that we haven't had lately, so we're kind of building and getting a little bit better and starting to figure out our setups and whatnot," said Hamlin.
"So we're getting better and obviously this kind of shows it."
Dispute sitting second in the points standings, Martin Truex Jr. is still to lock himself in the Chase for the Sprint Cup. However, his chances have received a boost with a front row starting spot alongside Hamlin. Kyle Larson, Matt Kenseth and Joey Logano completed the top five. Defending series' champion and points leader Kevin Harvick will start sixth.
Some big names were left out of later qualifying rounds at the two elimination stages in the three-round format. Six-time Cup champion and nine-time Dover winner, Jimmie Johnson, will come from 14th on the grid.
Brad Keselowski will start from 19th, while three-time Sprint Cup champion Tony Stewart will start from 26th.
Jeff Green and Travis Kvapil failed to qualify for the 43-car field.
 QUALIFYING:  FedEx 400 benefiting Autism Speaks – Dover International Speedway
 

| POS. | CAR # | DRIVER | MANUFACTURER | SPONSOR | MPH | BEST TIME | BEHIND |
| --- | --- | --- | --- | --- | --- | --- | --- |
| 1 | 11 | Denny Hamlin | | FedEx Cares | 160.121 | 22.483 | Leader |
| 2 | 78 | Martin Truex Jr | | Furniture Row/Visser Precision | 159.723 | 22.539 | –0.056 |
| 3 | 42 | Kyle Larson | | Target | 159.681 | 22.545 | –0.062 |
| 4 | 20 | Matt Kenseth | | Dollar General | 159.674 | 22.546 | –0.063 |
| 5 | 22 | Joey Logano | | Shell Pennzoil | 159.596 | 22.557 | –0.074 |
| 6 | 4 | Kevin Harvick | | Ditech | 159.497 | 22.571 | –0.088 |
| 7 | 16 | Greg Biffle | | Safety-Kleen Ford Fusion | 159.483 | 22.573 | –0.090 |
| 8 | 19 | Carl Edwards | | Stanley | 159.229 | 22.609 | –0.126 |
| 9 | 17 | Ricky Stenhouse Jr | | Ford EcoBoost Ford Fusion | 159.046 | 22.635 | –0.152 |
| 10 | 18 | Kyle Busch | | Skittles | 158.975 | 22.645 | –0.162 |
| 11 | 1 | Jamie McMurray | | McDonald's/Cessna | 158.709 | 22.683 | –0.200 |
| 12 | 3 | Austin Dillon | | Dow | 158.290 | 22.743 | –0.260 |
| 13 | 41 | Kurt Busch | | Haas Automation | 158.891 | 22.657 | –0.174 |
| 14 | 48 | Jimmie Johnson | | LOWE'S PRO SERVICES | 158.814 | 22.668 | –0.185 |
| 15 | 55 | David Ragan | | Aaron's Dream Machine | 158.660 | 22.690 | –0.207 |
| 16 | 88 | Dale Earnhardt Jr | | Nationwide | 158.479 | 22.716 | –0.233 |
| 17 | 31 | Ryan Newman | | Caterpillar | 158.263 | 22.747 | –0.264 |
| 18 | 27 | Paul Menard | | Pittsburgh Paints / Menards | 158.172 | 22.760 | –0.277 |
| 19 | 2 | Brad Keselowski | | Miller Lite | 158.165 | 22.761 | –0.278 |
| 20 | 15 | Clint Bowyer | | AAA Insurance | 158.144 | 22.764 | –0.281 |
| 21 | 13 | Casey Mears | | No. 13 GEICO Chevrolet SS | 158.096 | 22.771 | –0.288 |
| 22 | 24 | Jeff Gordon | | 3M | 158.082 | 22.773 | –0.290 |
| 23 | 43 | Aric Almirola | | Smithfield | 158.082 | 22.773 | –0.290 |
| 24 | 51 | Justin Allgaier | | AccuDoc Solutions/FOE | 157.687 | 22.830 | –0.347 |
| 25 | 5 | Kasey Kahne | | FARMERS | 158.270 | 22.746 | –0.263 |
| 26 | 14 | Tony Stewart | | Code 3 Associates / Mobil 1 | 158.082 | 22.773 | –0.290 |
| 27 | 33 | Brian Scott | | ACME | 158.040 | 22.779 | –0.296 |
| 28 | 9 | Sam Hornish Jr | | Twisted Tea | 157.673 | 22.832 | –0.349 |
| 29 | 47 | AJ Allmendinger | | Scott Products | 157.660 | 22.834 | –0.351 |
| 30 | 7 | Alex Bowman | | TBA | 157.301 | 22.886 | –0.403 |
| 31 | 6 | Trevor Bayne | | Advocare Ford Fusion | 157.123 | 22.912 | –0.429 |
| 32 | 38 | David Gilliland | | The Pete Store | 157.054 | 22.922 | –0.439 |
| 33 | 10 | Danica Patrick | | GoDaddy | 156.658 | 22.980 | –0.497 |
| 34 | 46 | Michael Annett | | Pilot Flying J | 156.638 | 22.983 | –0.500 |
| 35 | 26 | Jeb Burton | | Maxim Fantasy Sports | 156.624 | 22.985 | –0.502 |
| 36 | 83 | Matt DiBenedetto | | Burger King | 155.750 | 23.114 | –0.631 |
| 37 | 35 | Cole Whitt | | TBD | 155.139 | 23.205 | –0.722 |
| 38 | 34 | Brett Moffitt | | Dockside Logistics | 154.533 | 23.296 | –0.813 |
| 39 | 98 | Josh Wise | | TBA | 154.440 | 23.310 | –0.827 |
| 40 | 23 | J.J. Yeley | | Dr. Pepper | 154.228 | 23.342 | –0.859 |
| 41 | 62 | Brendan Gaughan | | TBA | 153.551 | 23.445 | –0.962 |
| 42 | 32 | Mike Bliss | | CorvetteParts.net | 153.381 | 23.471 | –0.988 |
| 43 | 40 | Landon Cassill | | CRC Brakleen | 152.678 | 23.579 | –1.096 |