Star karter Matt Wall calls time on career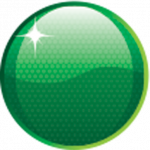 One of Australia's leading karters, Matt Wall, has decided to call time on his career following the second round of the Australian Kart Championships at Monarto, South Australia, last weekend.
With a haul of 12 Australian titles, Wall is equal third on the all-time National Karting champions list alongside Peter Ward.
Only David Sera (17) and John Pizzarro (15) have more national titles to their name.
After carefully weighing up the decision, Wall concluded it was the right time to retire from a career spanning more than 20 years.
"Over the past few years retirement has been playing on my mind and I've decided that the time is now right," said Wall.
"For the past 23 years karting has been my life, and I've made so many lifelong friends throughout the sport.
"There are so many people who have helped me throughout my career, none more so than my mum and dad along with Anthony Bartolo of J&A Tuning.
"These three people have been the ones who have dedicated so much to my racing and I can't thank them enough."
The Victorian began racing in 1991 and took his first Australian title in Gladstone in 1997 in Senior National Light.
He is the only driver to have won an Australian Championship in the National, Clubman, Formula 100, Rotax, X30 (formerly Leopard) and KZ2 divisions.
He's also raced offshore at the SKUSA Supernationals in Las Vegas, the Yamaha Final in Japan and the Rotax MAX World Grand Finals.
Wall is contemplating his next move with a hint he may explore opportunities in GT-style racing.