FIA invites applicants to join 2016 F1 grid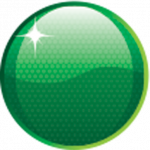 The FIA is searching for another team to join the Formula 1 grid as early as next season following the launch of a new selection process.
The world motorsport governing body issued a statement via its website on Thursday calling for expressions of interest as it seeks a 12th outfit by June 30.
Formal applications will be required by September 1 with a final decision expected on September 30.
"Having due regard for the sustainability and future success of the Formula One World Championship, the FIA has opened a new selection process to identify a candidate team to participate in the Championship from the start of the 2016 or the 2017 season," said the FIA.
"The overall long-term interests of the Championship will determine which candidate is selected."
All applicants will need to meet the FIA's selection criteria guidelines. If a potential candidate fails to do so a place on the grid will not be granted.
The FIA will investigate technical ability, resources, funding and experience levels of the potential candidates.
Haas F1 is the latest team to successfully apply to the join the F1 grid with the squad due to make its debut next season.