Vale Erik Carlsson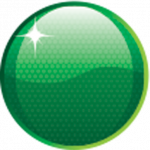 Swedish rally legend Erik Carlsson has died aged 86.
Known as 'Mr Saab' for his affinity with the Saab automotive brand, Carlsson emerged as one of the stars of rallying during the 1950s and 1960s.
Carlsson burst onto the international stage when he guided a Saab 92 to victory in the 1955 Rikspokalen rally in Sweden, which was considered one of Europe's toughest events.
His stature continued to grow with victories in the 1000 Lakes, Swedish Rally and Rallye Deutschland during the late 1950s.
Carlsson proved to be a dominant force in the iconic RAC Rally of Great Britain claiming three consecutive wins from 1960-1962 once again behind the wheel of a Saab.
He also emerged as a star at the prestigious Monte Carlo Rally with wins in 1962 and 1963.
His best result in Australia came in the 1965 BP Australian Rally when he finished second.
Carlsson married Pat Moss, the rally driver sister of Formula 1 ace Stirling Moss, in 1963.
In 2010 Carlsson's career achievements were recognised when he was inducted into Rally Hall of Fame alongside Rauno Aaltonen, Paddy Hopkirk and Timo Makinen.
Saab named a special edition 9-3 road car after the rally ace in the same year.