Ricciardo supports move to wider rear tyres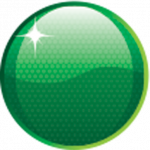 Daniel Ricciardo has thrown his support behind a move to re-introduce wider tyres to Formula 1 claiming the initiative will provide drivers with more of a challenge.
The move to welcome back wider tyres was among a raft of changes tabled for the 2017 season by F1's Strategy Group earlier this month.
A proposal to see the rear tyre width increase from 360mm to 420mm has been put forward which is designed to aid the Strategy Group's aim to decrease lap times by up to six seconds per lap.
The last time rear tyres of this specification were used in the sport was in 1992.
Three-time grand prix winner Ricciardo agrees with the proposal suggesting the wider tyres will throw the spotlight on driver skill.
"Mentally your concentration has to be more in tune so I think you'll see a bigger separation between the top drivers and, let's say, the others," said Ricciardo.
"It'll be more rewarding, I think, for the guys who think they can really do it.
"Mechanical grip's the big one. It's the best way to go because you could still follow close enough through the high-speed stuff.
"If it makes the lap times quicker, everything's going to come at you so much quicker.
"I think there's a lot of mechanical grip to be found, there's a pretty big chunk.
"So I think we could gain seconds just through that, and without bolting any more aero on. I think there's quite a bit of room up our sleeves."
The move is yet to receive official ratification from the FIA World Motor Sport Council.