New injury forces Iannone to ride through pain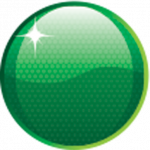 Andrea Iannone will persevere through pain at this weekend's Italian Grand Prix after a MRI scan revealed a further injury.
The Ducati MotoGP rider suffered a high speed testing crash at Mugello in the lead up to the French Grand Prix two weeks ago, which resulted in a dislocated shoulder for the Italian.
Iannone managed to ride though pain at Le Mans but it appears he will be forced to do so again after a check up on his injury revealed a hairline fracture of the humerus in his left arm.
Despite the setback, the 25-year-old, who will receive further treatment for the injury prior to the race, fully intends to contest his home round at Mugello this weekend.
"For sure on Sunday I will race at Mugello but it's going to be difficult for me to be 100 percent fit," said Iannone.
"A couple of days ago I stopped taking pain-killers and yesterday I did an MRI scan. Unfortunately they found a hairline fracture at the tip of my funny bone, and to be sincere that was a bit of a nasty surprise.
"The swelling still causes me a lot of pain and I am continuing to do laser therapy in an attempt to get it to go down as soon as possible.
"In any case, I'll have to grit my teeth like I did at Le Mans, because it's far too important for me and for Ducati to have a good race in front of the Mugello fans."
Iannone is lying fifth in the championship standings following a hard fought fifth place at Le Mans.