Bowe reveals plan for Johnson Darwin TCM run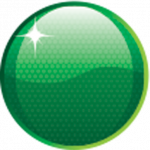 John Bowe has revealed a plan to see him go head-to-head with Steven Johnson in the Touring Car Masters at Darwin next month.
Bowe has confirmed he will continue behind the wheel of the Gary O'Brien built Holden Torana at Hidden Valley on June 19-21, which has left the seat of his famous Ford Mustang vacant.
The reigning Touring Car Masters champion is now aiming to raise funds for Johnson to take the wheel of the Mustang at Darwin.
Johnson deputised for Bowe in the car at Symmons Plains in March when sponsor commitments forced the Australian touring car legend to miss the meeting.
Bowe confirmed the fundraising plan via his Facebook page.
If the bid is successful, it would rekindle the famous Johnson/Bowe partnership that saw Bowe and Dick Johnson combine to win the Bathurst 1000 twice, in 1989 and 1994.
Bowe went on to win the 1995 Australian Touring Car Championship in a Dick Johnson Racing Ford.
"We've had so much support and positive comments from you guys about putting Stevie J in Mustang Sally for Darwin," said Bowe in a post on his Facebook page.
"I've confirmed I'll drive Gary O'Brien's Bendigo Retro Muscle Cars Torana at the Touring Car Masters round in Darwin.
"Now the mad rush is on, so I've been firing all over the place trying to raise a budget to run Steve Johnson in Sally.
"Imagine him and I on track together, Bowe and Johnson in the 17 and 18."
Bowe is expected to post more details on Wednesday as to how fans can join in the fundraising initiative.