Verstappen handed penalty for Monaco crash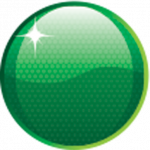 Max Verstappen has been penalised for a spectacular accident that turned Sunday's Monaco Grand Prix on its head.
The 17-year-old clipped the back of Romain Grosjean's Lotus heading into Sainte Devote on lap 64 of 78 while the duo battled for 10th.
The contact broke the left-front corner of Verstappen's Toro Rosso, pitching the youngster head-on into the barriers.
While he emerged unscathed, the incident triggered a Safety Car that decided the outcome of the race.
Verstappen has been handed a five place grid penalty for the next event in Canada, but insists Grosjean caused the incident.
"It wasn't really a move in my vision," said Verstappen.
"The lap before I braked already in the same spot as when I crashed, but you can see the car in front braked early.
"If you are going at that speed and are quite close to each other you can't do anything. You don't expect them to brake there.
"I tried to avoid it but it really caught me by surprise."
The Lotus driver was meanwhile having none of Verstappen's explanation.
"Unfortunately, I think he forgot the braking point," said Grosjean.
"The move was a bit optimistic, fortunately neither of us were hurt but it cost us a point today.
"He is learning, of course I have made some mistakes in the past so I can understand."
Verstappen had run eighth in the early going before dropping down the order with a slow first pitstop.
The team subsequently switched the Dutchman onto a two-stop strategy, ensuring he was charging with better rubber than his rival at the time of the crash.