Ricciardo, Raikkonen dispute late race contact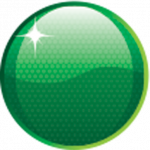 Daniel Ricciardo has shrugged off late-race contact in the Monaco Grand Prix that rival Kimi Raikkonen insists was worthy of a penalty.
Having pitted for a new set of tyres under Safety Car, Ricciardo charged in the closing laps, passing the Ferrari for fifth in the Mirabeau hairpin.
The move saw contact between the left-front of the Red Bull and Raikkonen's right-rear, with the latter bumped wide as he turned to the apex.
Raikkonen immediately labelled the nudge as "not very nice" via his team radio, before underlining his view post-race.
Stewards elected against taking action against Ricciardo, despite handing Fernando Alonso a five-second penalty for a touch with Nico Hulkenberg at the same corner on the opening lap.
"It's not very clear what you're allowed to do and what you're not allowed to do because someone can get a penalty for something and another cannot," Raikkonen is quoted by Autosport.
"It usually is a penalty for these kind of things and this time not.
"There's no certain way of what is allowed and what is not so in my view it was pretty obvious but the stewards think differently."
A smiling Ricciardo meanwhile labelled the battle with the 2007 world champion as "good fun".
"To be honest on the restart itself I had a look into Turn 5 but he covered it a lot more," he recounted.
"He didn't give any room and I locked up and almost went into the back of him.
"Then in the second lap when I made the move I saw there was half a gap and thought 'if I don't go now, I'll probably never do it'.
"There was a bit of contact, but we both stayed on the track.
"I think the stewards and everyone understands that Monaco is a bit like that and to make a move sometimes you need to have a bit of contact and force your way through.
"I think Kimi has been racing long enough and he understands that. He's frustrated, but I thought it was good fun."
After his overtake on Raikkonen, Red Bull ordered fourth placed Daniil Kvyat to make way for Ricciardo, who then attacked the back of Lewis Hamilton.
Unable to make a pass, Ricciardo was told to hand the place back to the Russian on the final lap, ensuring the fifth place finish.
"We told him that if he couldn't get Hamilton then he'd have to give the place back," explained team principal Christian Horner.
"They both (Ricciardo and Kvyat) honoured that so for me it was perfect team work. Both of them did a super job and got the maximum result for us at this point."