Montoya denies Power in epic Indy 500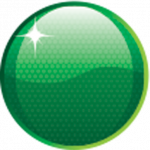 Juan Montoya has won his second Indianapolis 500 after trading the lead with Will Power and giving Team Penske its 16th victory in a gripping finish to America's signature open wheel race.
With the lead changing seven times over the final 16 laps of 200, Montoya shot to the front with three laps remaining to deny Power an historic Australian triumph with Charlie Kimball finishing third ahead of Scott Dixon.
Montoya realised his second win in the Indy 500 15 years after lifting the Borg Warner trophy during his signature days with Chip Ganassi Racing.
The official margin crossing the line of bricks was .10s.
The Colombian had soared into contention by moving into second place on lap 130 after dropping to as low as 30th following the incident where he suffered rear wing damage after contact from Simona de Silvestro.
After the final restart Power held the lead from Montoya with Dixon, a factor for Chip Ganassi from the outset, looming in third.
Dixon and Power then swapped the lead four times before Montoya entered the fight against Power.
"Montoya got that nice run and maybe I was a bit nice to him and lifted into 1 and after that I got behind him and had a lot of push (understeer)," Power said who ordered more front downforce and less in the rear during his stop under caution with 30 laps remaining.
"That was some serious racing there. Full credit to the team finishing one-two.
"Congrats to Juan he was very strong all day and came through the field."
"It sucks finishing second and I've done that a few times in the championship. It was a good race and we'll move on."
Montoya was lost for words after returning to victory lane in the second year of his comeback to IndyCar racing following spells in Formula 1 and NASCAR.
"This is what IndyCar racing is all about; awesome racing all the way down to the wire," Montoya said.
Graham Rahal was fifth ahead of Marco Andretti, Helio Castroneves, JR Hildebrand, Josef Newgarden and the fourth Penske runner Simon Pagenaud who had appeared a winning threat until the closing laps.
Polesitter Dixon, who led the most laps of the race, said he had fought overheating problems in his Ganassi Chevrolet while still trying to remain in a position to win.
"We went through different ignition maps and had a lot going on and then every time I came to the apex of two and even four at the end there the front just wouldn't hang on," Dixon said.
Ryan Briscoe did a super job subbing for James Hinchcliffe to finish 12th, one position behind Sebastien Bourdais.
With 25 laps remaining Power swept into the lead before a multi-car crash brought out another yellow.
Jack Hawksworth appeared to make contact with the rear of Sebastian Saavedra with Stefano Coletti arriving late on the scene becoming momentarily airborne.
Earlier Tony Kanaan had suffered a heavy single-car shunt with less than 50 laps remaining at Turn 3 with the car snapping sideways after the Brazilian veteran requested a wing adjustment during his previous pit stop.
After the half-race distance pit stops Pagenaud led the way from Kanaan with Power holding solid in third.
Soon after Ed Carpenter and Oriol Servia crashed at Turn 1 after Carpenter pulled out of the draft late to dive down the inside of the Spaniard.
As the field cycled around under yellow from the ensuing clean up, a nasty pitlane incident saw James Davison released from his pit bay as two cars were coming down the pit lane.
Davison and Pippa Mann subsequently collided with the Australian then striking two crew members in the next box who were working on his Dale Coyne Racing team-mate Tristan Vautier's entry.
One of the injured crew was transported to IU Methodist Hospital with a suspected ankle injury.
"Unfortunately I got sent out there the same time as Pippa was coming. All three Dale Coyne cars made contact," Davison said who became the seventh retirement from the race.
"Fortunately I think we just took the feet away from under him (crew member) rather than run over him.
"I was making my way into the top 10 and hopefully I can comeback next year and try again."
Sprintcar ace Bryan Clauson's race ended on lap 65 after stepping out into the gray and paying the price with his machine slamming hard against the Safer barrier.
A crash seconds after the start saw Takuma Sato (AJ Foyt) and Sage Karam (Chip Ganassi) eliminated when the former tried to sneak around the outside.
With Karam punted into the wall Briscoe (Schmidt Peterson) was clipped by fellow Australian Davison (Dale Coyne Racing) as they were checking up.
The race did not see green action until lap 13 after a series of aborted green flag attempts.
VIDEO: Race Highlights

See below full results
| 1 | Juan Pablo Montoya | Team Penske | Dallara/Chevrolet | 200 | |
| --- | --- | --- | --- | --- | --- |
| 2 | Will Power | Team Penske | Dallara/Chevrolet | 200 | 0.10s |
| 3 | Charlie Kimball | Chip Ganassi Racing | Dallara/Chevrolet | 200 | 0.79s |
| 4 | Scott Dixon | Chip Ganassi Racing | Dallara/Chevrolet | 200 | 1.02s |
| 5 | Graham Rahal | Rahal Letterman Lanigan | Dallara/Honda | 200 | 2.31s |
| 6 | Marco Andretti | Andretti Autosport | Dallara/Honda | 200 | 2.53s |
| 7 | Helio Castroneves | Team Penske | Dallara/Chevrolet | 200 | 2.78s |
| 8 | J.R. Hildebrand | CFH Racing | Dallara/Chevrolet | 200 | 3.56s |
| 9 | Josef Newgarden | CFH Racing | Dallara/Chevrolet | 200 | 4.02s |
| 10 | Simon Pagenaud | Team Penske | Dallara/Chevrolet | 200 | 4.21s |
| 11 | Sebastien Bourdais | KVSH Racing | Dallara/Chevrolet | 200 | 5.30s |
| 12 | Ryan Briscoe | Schmidt Peterson Motorsports | Dallara/Honda | 200 | 5.66s |
| 13 | Takuma Sato | AJ Foyt Enterprises | Dallara/Honda | 200 | 6.16s |
| 14 | Townsend Bell | Dreyer and Reinbold | Dallara/Chevrolet | 200 | 8.50s |
| 15 | Ryan Hunter-Reay | Andretti Autosport | Dallara/Honda | 200 | 9.64s |
| 16 | Gabby Chaves | Bryan Herta Autosport | Dallara/Honda | 200 | 10.10s |
| 17 | Alex Tagliani | AJ Foyt Enterprises | Dallara/Honda | 200 | 11.21s |
| 18 | James Jakes | Schmidt Peterson Motorsports | Dallara/Honda | 200 | 12.04s |
| 19 | Simona de Silvestro | Andretti Autosport | Dallara/Honda | 200 | 12.73s |
| 20 | Carlos Munoz | Andretti Autosport | Dallara/Honda | 200 | 39.83s |
| 21 | Justin Wilson | Andretti Autosport | Dallara/Honda | 199 | 1 Lap |
| 22 | Pippa Mann | Dale Coyne Racing | Dallara/Honda | 197 | 3 Laps |
| 23 | Sebastian Saavedra | Chip Ganassi Racing | Dallara/Chevrolet | 175 | Contact |
| 24 | Jack Hawksworth | AJ Foyt Enterprises | Dallara/Honda | 175 | Contact |
| 25 | Stefano Coletti | KV Racing Technology | Dallara/Chevrolet | 175 | Contact |
| 26 | Tony Kanaan | Chip Ganassi Racing | Dallara/Chevrolet | 151 | Contact |
| 27 | James Davison | Dale Coyne Racing | Dallara/Honda | 116 | Mechanical |
| 28 | Tristan Vautier | Dale Coyne Racing | Dallara/Honda | 116 | Mechanical |
| 29 | Oriol Servia | Rahal Letterman Lanigan | Dallara/Honda | 112 | Contact |
| 30 | Ed Carpenter | CFH Racing | Dallara/Chevrolet | 112 | Contact |
| 31 | Bryan Clauson | KVSH Racing | Dallara/Chevrolet | 61 | Contact |
| 32 | Sage Karam | Chip Ganassi Racing | Dallara/Chevrolet | 0 | Contact |
| 33 | Conor Daly | Schmidt Peterson Motorsports | Dallara/Honda | 0 | Mechanical |
IndyCar Series standings

| | | |
| --- | --- | --- |
| Pos | Driver | Points |
| 1 | Juan Pablo Montoya | 272 |
| 2 | Will Power | 247 |
| 3 | Scott Dixon | 211 |
| 4 | Hélio Castroneves | 206 |
| 5 | Graham Rahal | 204 |
| 6 | Josef Newgarden | 173 |
| 7 | Sébastien Bourdais | 161 |
| 8 | Charlie Kimball | 160 |
| 9 | Marco Andretti | 151 |
| 10 | Tony Kanaan | 147 |
| 11 | Simon Pagenaud | 142 |
| 12 | Ryan Hunter-Reay | 130 |
| 13 | James Hinchcliffe | 129 |
| 14 | Carlos Muñoz | 122 |
| 15 | Takuma Sato | 106 |
| 16 | James Jakes | 99 |
| 17 | Gabby Chaves | 99 |
| 18 | Luca Filippi | 85 |
| 19 | Jack Hawksworth | 76 |
| 20 | Stefano Coletti | 75 |
| 21 | Simona de Silvestro | 66 |
| 22 | J.R. Hildebrand | 57 |
| 23 | Sebastian Saavedra | 47 |
| 24 | Sage Karam | 45 |
| 25 | Francesco Dracone | 38 |
| 26 | Ryan Briscoe | 36 |
| 27 | Townsend Bell | 32 |
| 28 | Carlos Huertas | 31 |
| 29 | Alex Tagliani | 27 |
| 30 | Justin Wilson | 25 |
| 31 | Conor Daly | 23 |
| 32 | Pippa Mann | 16 |
| 33 | Oriol Servià | 10 |
| 33 | Tristan Vautier | 10 |
| 33 | James Davison | 10 |
| 33 | Rodolfo González | 10 |
| 33 | Bryan Clauson | 10 |
| 33 | Ed Carpenter | 10 |