GALLERY: 2015 Indianapolis 500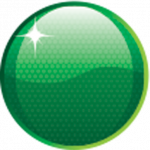 A collection of all the colour, action and excitement of the 99th running of America's single seater classic, the Indianapolis 500.
An exciting showdown between Team Penske and Chip Ganassi Racing saw the lead chop and change seven times over the final 16 laps of the 200-lap affair at the 4km super speedway.
Penske's Juan Montoya goes down in the record books for the longest gap (2000-2015) between wins.
The Colombian's fabulous drive saw him pass team-mate Will Power for the final time with three laps remaining, once again seeing Australian drivers leave The Brickyard empty-handed.
Montoya provided Roger 'The Captain' Penske with his 16th win in the time-honoured race.