Wolff: Mercedes 'screwed it up' for Hamilton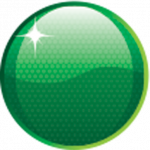 Mercedes team bosses were left red faced by a dramatic strategy mistake that cost Lewis Hamilton victory in the Monaco Grand Prix.
Hamilton had dominated Formula 1's crown jewell weekend until being called to the pits for a fresh set of tyres under a late Safety Car.
Much to the horror of the team and driver, Hamilton returned to the track third behind Nico Rosberg and Sebastian Vettel in what proved the final finishing order.
Team principal Toto Wolff apologised to Hamilton over the radio on the slowdown lap before repeating the sentiment when speaking to media post-race.
"We thought the gap was a different one than it actually was," said Wolff.
"He made a call to say that the tyre temperatures had dropped and there's no grip anymore.
"(It was) a complete misjudgement. We should have had the overview and not risk it.
"I'm just so sorry. It was a win for Lewis to be taken home, an easy run and we just screwed it up for him.
"There's nothing else to do but apologise, apologise and apologise."
A stunned Hamilton cut a forlorn figure on the unique Monaco podium, where he has not seen the top step since 2008.
"I can't really express the way I feel at the moment, so I won't even attempt to," he said in the subsequent media conference.
"You rely on your team and I saw a screen and it looked like the team was out.
"I thought that Nico had pitted. Obviously I couldn't see the guys behind but I thought they were pitting.
"So when the team said to stay out I said 'these tyres are going to drop in temperature'.
"What I assumed was these guys would (pit and) be on options and I was on the harder tyre.
"So they said to pit and without thinking I came in with full confidence that the others had done the same."
Rosberg was left to celebrate a third straight Monaco win, closing Hamilton's championship lead down to just 10 points in the process.
"I'm very happy of course but I know that it was a lot of luck today," he said.
"Lewis drove brilliantly and he deserved to win for sure.
"But that's the way it is when we're racing and I'm extremely happy. I'm going to make the most of it."