Edwards wins on fuel mileage in Charlotte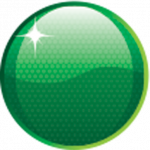 Carl Edwards scored his first victory for Joe Gibbs Racing with a calculated run in the Coca-Cola 600 at Charlotte.
The Toyota driver made the best of the fuel strategy to conserve his way to the chequered flag ahead of former Roush Fenway Ford team-mate Greg Biffle.
The result backed up victory for fellow JGR driver Denny Hamlin in Charlotte's All-Star race last weekend.
"JGR is back," beamed Edwards in victory lane.
"These Toyotas are great. I was the slowest of the group tonight and I just had the best guys on the pit box.
"Darian (Grubb, crew chief) did a great job. Ever since Tony (Stewart) and I battled for that championship I wanted to work with him and now I can.
"He takes a mediocre day and puts us in a good position."
Matt Kenseth added to the joy for JGR by recovering from a loose wheel to trail Dale Earnhardt Jr home in fourth.
The front-runners had diverged into two distinct strategies when the final yellow was called with 62 of the 400 laps remaining.
While Edwards led seven cars who elected to pit and then conserve to the end, the bulk of the field stayed out, running faster but forced to make a final stop.
Martin Truex Jr was the most high profile victim of the latter strategy, leading a race high 131 laps only to finish fifth.
"I don't know what to do about fuel mileage races," he said. "I've never come out on the right end of them."
Brothers Kurt and Kyle Busch, who returned from an injury sustained in Daytona, were also long-time front-runners before coming home 10th and 11th respectively.
Jimmie Johnson was a notable absentee from the late race fight after crashing out of the top five on lap 273.
VIDEO: Carl Edwards wins the Coke 600

VIDEO: Victory Lane

RESULTS: Coca-Cola 600 – Charlotte Motor Speedway 
| | | | | | | | | | |
| --- | --- | --- | --- | --- | --- | --- | --- | --- | --- |
| POS. | CAR # | DRIVER | MANUFACTURER | STARTING POS. | LAPS | LAPS LED | FINAL STATUS | POINTS | BONUS POINTS |
| 1 | 19 | Carl Edwards | Toyota | 3 | 400 | 25 | Running | 47 | 4 |
| 2 | 16 | Greg Biffle | Ford | 4 | 400 | 0 | Running | 42 | 0 |
| 3 | 88 | Dale Earnhardt Jr | Chevrolet | 15 | 400 | 0 | Running | 41 | 0 |
| 4 | 20 | Matt Kenseth | Toyota | 1 | 400 | 26 | Running | 41 | 1 |
| 5 | 78 | Martin Truex Jr | Chevrolet | 10 | 400 | 131 | Running | 41 | 2 |
| 6 | 31 | Ryan Newman | Chevrolet | 19 | 400 | 0 | Running | 38 | 0 |
| 7 | 2 | Brad Keselowski | Ford | 6 | 400 | 3 | Running | 38 | 1 |
| 8 | 11 | Denny Hamlin | Toyota | 5 | 400 | 53 | Running | 37 | 1 |
| 9 | 4 | Kevin Harvick | Chevrolet | 8 | 400 | 26 | Running | 36 | 1 |
| 10 | 41 | Kurt Busch | Chevrolet | 14 | 400 | 118 | Running | 35 | 1 |
| 11 | 18 | Kyle Busch | Toyota | 17 | 400 | 0 | Running | 33 | 0 |
| 12 | 5 | Kasey Kahne | Chevrolet | 33 | 400 | 0 | Running | 32 | 0 |
| 13 | 22 | Joey Logano | Ford | 2 | 400 | 17 | Running | 32 | 1 |
| 14 | 27 | Paul Menard | Chevrolet | 23 | 400 | 0 | Running | 30 | 0 |
| 15 | 24 | Jeff Gordon | Chevrolet | 18 | 400 | 0 | Running | 29 | 0 |
| 16 | 3 | Austin Dillon | Chevrolet | 11 | 400 | 0 | Running | 28 | 0 |
| 17 | 43 | Aric Almirola | Ford | 21 | 399 | 0 | Running | 27 | 0 |
| 18 | 25 | Chase Elliott | Chevrolet | 28 | 399 | 0 | Running | 0 | 0 |
| 19 | 1 | Jamie McMurray | Chevrolet | 22 | 399 | 0 | Running | 25 | 0 |
| 20 | 15 | Clint Bowyer | Toyota | 24 | 399 | 0 | Running | 24 | 0 |
| 21 | 14 | Tony Stewart | Chevrolet | 12 | 399 | 0 | Running | 23 | 0 |
| 22 | 10 | Danica Patrick | Chevrolet | 20 | 398 | 0 | Running | 22 | 0 |
| 23 | 13 | Casey Mears | Chevrolet | 34 | 398 | 0 | Running | 21 | 0 |
| 24 | 9 | Sam Hornish Jr | Ford | 26 | 398 | 0 | Running | 20 | 0 |
| 25 | 42 | Kyle Larson | Chevrolet | 9 | 398 | 0 | Running | 19 | 0 |
| 26 | 7 | Alex Bowman | Chevrolet | 31 | 397 | 0 | Running | 18 | 0 |
| 27 | 6 | Trevor Bayne | Ford | 27 | 397 | 0 | Running | 17 | 0 |
| 28 | 35 | Cole Whitt | Ford | 37 | 396 | 0 | Running | 16 | 0 |
| 29 | 47 | AJ Allmendinger | Chevrolet | 30 | 395 | 0 | Running | 15 | 0 |
| 30 | 95 | Michael McDowell | Ford | 25 | 394 | 0 | Running | 14 | 0 |
| 31 | 34 | Brett Moffitt | Ford | 40 | 393 | 0 | Running | 13 | 0 |
| 32 | 46 | Michael Annett | Chevrolet | 36 | 393 | 0 | Running | 12 | 0 |
| 33 | 38 | David Gilliland | Ford | 39 | 392 | 1 | Running | 12 | 1 |
| 34 | 83 | Matt DiBenedetto | Toyota | 42 | 392 | 0 | Running | 10 | 0 |
| 35 | 98 | Josh Wise | Ford | 38 | 392 | 0 | Running | 9 | 0 |
| 36 | 33 | Alex Kennedy | Chevrolet | 43 | 389 | 0 | Running | 8 | 0 |
| 37 | 17 | Ricky Stenhouse Jr | Ford | 29 | 382 | 0 | Running | 7 | 0 |
| 38 | 23 | J.J. Yeley | Toyota | 41 | 377 | 0 | Engine | 0 | 0 |
| 39 | 40 | Landon Cassill | Chevrolet | 32 | 375 | 0 | Running | 0 | 0 |
| 40 | 48 | Jimmie Johnson | Chevrolet | 13 | 370 | 0 | Running | 4 | 0 |
| 41 | 55 | David Ragan | Toyota | 7 | 353 | 0 | Engine | 3 | 0 |
| 42 | 21 | Ryan Blaney | Ford | 16 | 281 | 0 | Engine | 0 | 0 |
| 43 | 51 | Justin Allgaier | Chevrolet | 35 | 135 | 0 | Accident | 1 | 0 |
STANDINGS 
| | | | | | | | | |
| --- | --- | --- | --- | --- | --- | --- | --- | --- |
| POS | DRIVER | POINTS | BEHIND | STARTS | WINS | TOP 5 | TOP 10 | DNF |
| 1 | Kevin Harvick | 473 | Leader | 12 | 2 | 8 | 11 | 0 |
| 2 | Martin Truex Jr | 432 | -41 | 12 | 0 | 3 | 11 | 0 |
| 3 | Joey Logano | 407 | -66 | 12 | 1 | 6 | 9 | 0 |
| 4 | Dale Earnhardt Jr | 401 | -72 | 12 | 1 | 7 | 8 | 1 |
| 5 | Jimmie Johnson | 393 | -80 | 12 | 3 | 7 | 8 | 0 |
| 6 | Brad Keselowski | 381 | -92 | 12 | 1 | 3 | 8 | 1 |
| 7 | Matt Kenseth | 372 | -101 | 12 | 1 | 4 | 7 | 0 |
| 8 | Jamie McMurray | 353 | -120 | 12 | 0 | 2 | 4 | 1 |
| 9 | Jeff Gordon | 346 | -127 | 12 | 0 | 2 | 7 | 1 |
| 10 | Kasey Kahne | 345 | -128 | 12 | 0 | 1 | 4 | 1 |
| 11 | Ryan Newman | 343 | -130 | 12 | 0 | 4 | 8 | 0 |
| 12 | Aric Almirola | 339 | -134 | 12 | 0 | 0 | 0 | 0 |
| 13 | Paul Menard | 336 | -137 | 12 | 0 | 2 | 2 | 1 |
| 14 | Kurt Busch | 327 | -146 | 9 | 1 | 3 | 5 | 0 |
| 15 | Denny Hamlin | 321 | -152 | 12 | 1 | 3 | 5 | 1 |
| 16 | Carl Edwards | 312 | -161 | 12 | 1 | 1 | 2 | 0 |
| 17 | Clint Bowyer | 296 | -177 | 12 | 0 | 0 | 2 | 0 |
| 18 | Danica Patrick | 292 | -181 | 12 | 0 | 0 | 2 | 0 |
| 19 | Greg Biffle | 284 | -189 | 12 | 0 | 1 | 2 | 0 |
| 20 | AJ Allmendinger | 274 | -199 | 12 | 0 | 0 | 2 | 2 |
| 21 | Casey Mears | 263 | -210 | 12 | 0 | 0 | 1 | 1 |
| 22 | Kyle Larson | 256 | -217 | 11 | 0 | 0 | 3 | 2 |
| 23 | Austin Dillon | 253 | -220 | 12 | 0 | 0 | 1 | 2 |
| 24 | David Ragan | 238 | -235 | 12 | 0 | 1 | 1 | 1 |
| 25 | Ricky Stenhouse Jr | 234 | -239 | 12 | 0 | 1 | 1 | 1 |
| 26 | Sam Hornish Jr | 230 | -243 | 12 | 0 | 0 | 1 | 0 |
| 27 | David Gilliland | 224 | -249 | 12 | 0 | 0 | 0 | 0 |
| 28 | Justin Allgaier | 208 | -265 | 12 | 0 | 0 | 1 | 3 |
| 29 | Trevor Bayne | 207 | -266 | 12 | 0 | 0 | 0 | 1 |
| 30 | Tony Stewart | 202 | -271 | 12 | 0 | 0 | 1 | 3 |
| 31 | Cole Whitt | 193 | -280 | 12 | 0 | 0 | 0 | 1 |
| 32 | Brett Moffitt | 174 | -299 | 10 | 0 | 0 | 1 | 0 |
| 33 | Alex Bowman | 150 | -323 | 11 | 0 | 0 | 0 | 2 |
| 34 | Michael Annett | 149 | -324 | 12 | 0 | 0 | 0 | 1 |
| 35 | Josh Wise | 125 | -348 | 11 | 0 | 0 | 1 | 2 |
| 36 | Matt DiBenedetto | 119 | -354 | 9 | 0 | 0 | 0 | 0 |
| 37 | Michael McDowell | 101 | -372 | 7 | 0 | 0 | 0 | 0 |
| 38 | Jeb Burton | 53 | -420 | 8 | 0 | 0 | 0 | 2 |
| 39 | Alex Kennedy | 48 | -425 | 6 | 0 | 0 | 0 | 0 |
| 40 | Bobby Labonte | 38 | -435 | 2 | 0 | 0 | 0 | 0 |
| 41 | Kyle Busch | 33 | -440 | 1 | 0 | 0 | 0 | 0 |
| 42 | Brian Vickers | 32 | -441 | 2 | 0 | 0 | 0 | 0 |
| 43 | Michael Waltrip | 26 | -447 | 2 | 0 | 0 | 0 | 0 |
| 44 | Reed Sorenson | 22 | -451 | 2 | 0 | 0 | 0 | 0 |
| 45 | Mike Wallace | 8 | -465 | 1 | 0 | 0 | 0 | 0 |
| 46 | Ron Hornaday Jr | 2 | -471 | 1 | 0 | 0 | 0 | 1 |
| 47 | Ryan Blaney | 0 | -473 | 5 | 0 | 1 | 1 | 3 |
| 48 | Brian Scott | 0 | -473 | 3 | 0 | 0 | 0 | 1 |
| 49 | J.J. Yeley | 0 | -473 | 11 | 0 | 0 | 0 | 2 |
| 50 | Regan Smith | 0 | -473 | 4 | 0 | 0 | 0 | 0 |
| 51 | Chase Elliott | 0 | -473 | 3 | 0 | 0 | 0 | 0 |
| 52 | Matt Crafton | 0 | -473 | 1 | 0 | 0 | 0 | 0 |
| 53 | Johnny Sauter | 0 | -473 | 1 | 0 | 0 | 0 | 0 |
| 54 | Chris Buescher | 0 | -473 | 5 | 0 | 0 | 0 | 0 |
| 55 | Landon Cassill | 0 | -473 | 12 | 0 | 0 | 0 | 4 |
| 56 | Ty Dillon | 0 | -473 | 2 | 0 | 0 | 0 | 0 |
| 57 | Brendan Gaughan | 0 | -473 | 5 | 0 | 0 | 0 | 1 |
| 58 | Mike Bliss | 0 | -473 | 6 | 0 | 0 | 0 | 0 |
| 59 | Joe Nemechek | 0 | -473 | 1 | 0 | 0 | 0 | 0 |
| 60 | Joey Gase | 0 | -473 | 2 | 0 | 0 | 0 | 1 |
| 61 | Jeff Green | 0 | -473 | 1 | 0 | 0 | 0 | 0 |
| 62 | Erik Jones | 0 | -473 | 1 | 0 | 0 | 0 | 0 |
| 63 | Travis Kvapil | 0 | -473 | 0 | 0 | 0 | 0 | 0 |
| 64 | Tanner Berryhill | 0 | -473 | 0 | 0 | 0 | 0 | 0 |
| 65 | Justin Marks | 0 | -473 | 0 | 0 | 0 | 0 | 0 |