Date confirmed for 2016 Race to the Sky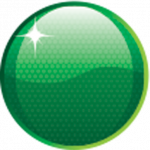 Highlands Motorsport Park has confirmed the return of the internationally acclaimed Race to the Sky hillclimb run in the Cardrona Valley for 2016.
After being brought back for the first time since 2007 by Highlands mastermind Tony Quinn, the gravel test will run from March 18-20 next year, a month earlier than the revived event.
With title sponsor Repco returning, Race to the Sky appears set for a secure future as the world's longest unsealed major hillclimb.
The return last month of Race to the Sky saw Alister McRae conquer the hillclimb behind the wheel of the WRC Vantage Subaru Impreza WRX that the late Kiwi ace Possum Bourne was successful in 14 years ago.
Mike Sentch, a key member of the Highlands organising team, said there was little doubt the event will become an annual fixture.
"Following the success of April's Repco Race to the Sky, there was no doubt in our minds that the event would return on an annual basis," Sentch said.
"We've had fantastically positive feedback from competitors.
"As you'd expect, having run the event for the first time with our team, we have a few aspects we want to tweak, but overall everyone was really happy with how the event ran."
Monster Tajima, an eight-time winner of the event, is keen to return to make amends after his spectacular crash last month.
"Paul Wilding, Monster's team manager, says they're still working out what happened to cause the problems with the custom-built Super 86 hillclimb special which lead to the crash,"Sentch said.
"Despite that, there is definitely unfinished business for the Monster Sport team, so we're very much looking forward to seeing them back in 2016."
McRae and Vantage Motorsport boss Craig Vincent are also almost certain to return following their success.
"The car and team have got such a following that it would be a shame to leave it in the garage," Vincent said.
"It was fantastic to win this year, especially with this car which is still just a World Rally Car with a bit more horsepower; it's not a special one-off."