Rosberg inherits shock Monaco GP victory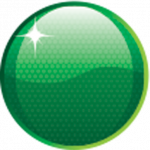 Nico Rosberg scored a third consecutive Monaco Grand Prix victory after a late strategy blunder cost team-mate Lewis Hamilton.
The Brit had dominated the race from pole position, leading every lap until a crash for Max Verstappen triggered the Safety Car with 14 laps to run.
Holding a 20 second lead, Hamilton was called to the pits for a fresh set of tyres, only to rejoin behind Rosberg and the Ferrari of Sebastian Vettel.
Rosberg drove away after the restart to win by 4.4s, with Vettel holding off the advances of Hamilton to the flag.
Daniil Kvyat scored a career best fourth for Red Bull ahead of Daniel Ricciardo and Kimi Raikkonen.
The two Red Bulls swapped places on the final lap, with Ricciardo instructed to repay Kvyat for letting him through several laps earlier.
Ricciardo had earlier lost fourth to Kvyat at the very first corner of the grand prix, before dropping another position to Raikkonen in the mid-race pitstop cycle.
The Finn was left frustrated by a late-race pass from the Australian, who nudged the Ferrari wide at the Mirabeau hairpin as he charged on fresher tyres.
Sergio Perez scored a solid seventh for Force India, which had seen its other car of Nico Hulkenberg shoved into the barriers at Mirabeau on the opening lap.
The incident was triggered by contact from Fernando Alonso, who served a five-second time penalty on his pitstop as a result.
The Spaniard had appeared set to score his first points of the season in ninth place before a gearbox problem halted his run just past half distance.
There were no such issues for team-mate Jenson Button, however, who managed to put McLaren-Honda on the scoreboard with eighth.
Felipe Nasr and Carlos Sainz Jr scored the final points for Sauber and Toro Rosso respectively.
Sainz's team-mate Verstappen was able to walk away from heavy head-on contact with the Sainte Devote barriers after misjudging a late passing move for 10th on Romain Grosjean.
The front-left of the Toro Rosso clipped the right-rear of the Lotus, breaking Verstappen's suspension and spearing the teenager into the wall.
The result sees Rosberg cut Hamilton's championship lead to just 10 points, with Vettel a further 18 adrift in third.
Result: Monaco Grand Prix
| | | | |
| --- | --- | --- | --- |
| Pos | Driver | Team | Time |
| 1 | Nico Rosberg | Mercedes | 1:49:18.420 |
| 2 | Sebastian Vettel | Ferrari | 4.486 |
| 3 | Lewis Hamilton | Mercedes | 6.053 |
| 4 | Daniil Kvyat | Red Bull | 11.965 |
| 5 | Daniel Ricciardo | Red Bull | 13.608 |
| 6 | Kimi Räikkönen | Ferrari | 14.345 |
| 7 | Sergio Perez | Force India | 15.013 |
| 8 | Jenson Button | McLaren | 16.063 |
| 9 | Felipe Nasr | Sauber | 23.626 |
| 10 | Carlos Sainz | Toro Rosso | 25.056 |
| 11 | Nico Hulkenberg | Force India | 26.232 |
| 12 | Romain Grosjean | Lotus | 28.415 |
| 13 | Marcus Ericsson | Sauber | 31.159 |
| 14 | Valtteri Bottas | Williams | 45.789 |
| 15 | Felipe Massa | Williams | 1 lap |
| 16 | Roberto Merhi | Marussia | 2 laps |
| 17 | Will Stevens | Marussia | 2 laps |
| Rt | Max Verstappen | Toro Rosso | Dnf |
| Rt | Fernando Alonso | McLaren | Dnf |
| Rt | Pastor Maldonado | Lotus | Dnf |
Championship standings
| Pos | Driver | Points |
| --- | --- | --- |
| 1 | Lewis Hamilton | 126 |
| 2 | Nico Rosberg | 116 |
| 3 | Sebastian Vettel | 98 |
| 4 | Kimi Raikkonen | 60 |
| 5 | Valtteri Bottas | 42 |
| 6 | Felipe Massa | 39 |
| 7 | Daniel Ricciardo | 35 |
| 8 | Daniil Kvyat | 17 |
| 9 | Felipe Nasr | 16 |
| 10 | Romain Grosjean | 16 |
| 11 | Sergio Perez | 11 |
| 12 | Carlos Sainz | 9 |
| 13 | Nico Hulkenberg | 6 |
| 14 | Max Verstappen | 6 |
| 15 | Marcus Ericsson | 5 |
| 16 | Jenson Button | 4 |
| 17 | Fernando Alonso | 0 |
| 18 | Roberto Merhi | 0 |
| 19 | Will Stevens | 0 |
| 20 | Pastor Maldonado | 0 |