CLASSIFIEDS: Ex-Romain Grosjean F3 car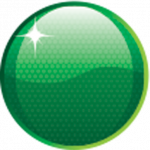 A Formula 3 car once raced by Formula 1 star Romain Grosjean has come onto the market via Speedcafe.com classifieds.
The Dallara F307 was originally owned by French F3 team Signature who campaigned Lotus F1 driver Grosjean in the 2006 F3 Euro Series.
The 2006 season was Grosjean's first season in F3 having graduated to the category after winning the 2005 French Formula Renault Championship.
Grosjean finished his maiden F3 campaign in 13th position overall with his best result a third place finish at Germany's Oschersleben circuit.
The French driver won the F3 Euro Series title the following year for ASM before moving into GP2 and then F1 with Renault in 2009.
Australian outfit Team BRM purchased the car in 2008 where it has become one of the most successful in the history of the Australian Formula 3 Championship.
British driver Joey Foster and Ben Barker drove the car to back-to-back Australian F3 titles in 2009 and 2010 respectively.
Foster and Barker scored six race wins each during their respective championship years behind the wheel of the F307.
Last season the car was driven by Chelsea Angelo, who enioyed four National Class race victories.
The revamped Speedcafe.com Classifieds section allows sellers to post items free-of-charge no matter what the item or its price.
For the chance to purchase this race car and much more, simply click here and register for free.