Aaron Seton wins gruelling Great Southern 4 Hour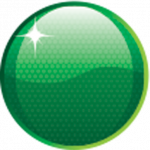 Aaron Seton brought the ProDuct Racing Mitsubishi Evo home to win the Australian Manufacturers Championship Great Southern 4 Hour at Phillip Island.
Seton, driving alongside Bob Pearson and Rick Bates, completed a gruelling 115 laps at the Victorian circuit to take the chequered flag by 3.1s from the Class B Sherrin Rentals BMW 135i of Grant, Iain and Michael Sherrin.
The Melbourne Performance Centre Mitsubishi Evo 10 of Shane and Robert Marshall finished third.
The weekend started in a difficult fashion for the ProDuct Racing crew when an accident on Friday forced the crew into lengthy repairs ahead of Saturday's qualifying session.
However, their hard work was repaid by a solid drive throughout Sunday's four hour epic.
The Sherrin Rentals had led until the three hour mark when the race was neutralised by the Safety Car following a huge accident for Matt MacKelden, behind the wheel of Alphera Financial Services BMW.
MacKelden lost control at Turn 1 before ploughing into the barriers at high speed.
As a result, the Safety Car was required for 45 minutes while marshals repaired the damage to the barriers.
A 13 minutes dash to the flag saw ProDuct Racing go head-to-head with Sherrin, which resulted in Seton producing a composed drive to the finish.
Jon Collins completed a perfect weekend in the Australian Formula 3 Championship by scoring victories in the day's two heats.
Collins was made to work hard for his triumph Race 2 of the meeting, courtesy of another hard fought challenge from Ricky Capo.
Capo surged into the lead with a well judged move at Turn 4 but he was unable to defend an attack at the start of the following lap that saw Collins regain the position at Turn 1.
Collins successfully defended the position to take the chequered flag with Luke Spalding a distant third.
The final race of meeting saw Collins record a dominant victory from Capo by more than eight seconds, with Spalding once again finishing on the podium in third.
Capo leads the championship standings by 10 points from Collins.
Luis Leeds and Christian Morina shared the spoils in the two Australian Formula Ford Series encounters.
Leeds took the win in the final heat after coming through a nail biting scrap with Cameron Hill.
The pair switched positions on numerous occasions before Leeds snatched the win by 0.1s with Morina in third.
Morina emerged as the dominant force in the earlier heat as he completed a comfortable second victory of the meeting over William Brown.
Despite the introduction of the Safety Car in the early stages, caused by separate incidents involving James Crozier and Caitlin Wood, Morina was rarely threatened en route to the chequered flag.
Thomas Maxwell completed the Race 2 podium in third.
Leanne Tander recorded two top 10 results finishing eighth and sixth respectively.
VIDEO: Matt MacKelden's crash in the Great Southern 4 Hour

VIDEO: The thrilling climax to Race 2 in the Australian F3 Championship