Support growing for Australian GT endurance series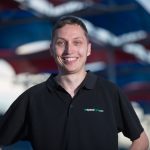 Australian GT Championship drivers and teams have backed plans to introduce an endurance series next season.
Teams met with the AGTC owner Tony Quinn on Friday at the Phillip Island 101 event to discuss the proposal, which would see the championship follow a model similar to the popular European Blancpain GT Series.
Speedcafe.com understands that the new look Australian GT Championship will comprise of several one hour sprint races and up to four three hour contests, which will make up the endurance segment of the championship.
It is also likely the sprint and endurance series will each have champions crowned at the end of the year, in addition to an overall champion.
The season is set to end with back-to-back events in New Zealand at Quinn's recently purchased Hampton Downs circuit and Highlands Park, the current venue of the AGTC final round.
The Australian GT Championship had asked teams for feedback on the proposal, which has been met with overwhelming support.
Jamec-Pem Racing boss Steve McLaughlan, who fields two Audi R8s in the championship, feels the move opens up options for teams, who wish to focus on longer or shorter races.
"I think its good thing depending on your budget you can do endurance or the sprint series," McLaughlan told Speedcafe.com.
"If you have enough of a budget you can do the whole lot.
"I think we will definitely have one car in there and use the other car maybe for just the sprint series.
"For all the trouble of setting up at a race meeting, the longer the race, the better."
V8 Supercars ace Garth Tander, who has been a regular in recent Australian GT endurance events, is also in favour of the proposal, which could even entice him to compete in more races, subject to his V8 commitments.
"It would have to dovetail with my stuff with HRT, V8 Supercars is the priority first and foremost," Tander told Speedcafe.com.
"It works pretty well for me with it being just two races but if that turned into three or four it wouldn't be too much of big deal. If it was more than that I'm sure HRT would be a bit concerned.
"I think it is a good idea what they (Tony Quinn and his team) are doing with GT. These cars are set up for longer races so it makes sense to do that."
Trass Family Motorsport's Jono Lester says the idea to introduce an endurance series will grow the category, but believes the championship should try to capture some of the Asian market.
"I think the whole SRO model is fantastic," Lester told Speedcafe.com.
"GT3 is the healthiest form of motorsport in the world right now.
"I think it is the natural evolution for this series down under. If it could incorporate South East Asia as well this area there is a huge GT contingent and a lot of interest."
There is also support for the Australian GT Championship to move to an endurance only format, according to Maranello Motorsport boss Mark Coffey.
"I think there is a lot of pressure to do longer races," Coffey told Speedcafe.com.
"I don't think there is any negative against just endurance only races. Not 12 hour races but longer style races.
"In motorsport, to have options like this is fantastic."
The showpiece Phillip Island 101 race is due to begin today at 14:00 local time.