Ricciardo frustrated by costly miscommunication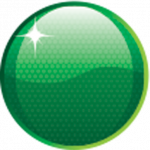 Daniel Ricciardo was left frustrated after a miscommunication cost the Australian third place on the Monaco Grand Prix grid.
Ricciardo will start fourth behind Lewis Hamilton, Nico Rosberg and Sebastian Vettel, having fallen just 0.2s short of the Ferrari in Q3.
Although fourth is easily Red Bull's highest dry weather qualifying result of the season to date, Ricciardo was far from pleased post-session.
"It should have been third," he told Sky Sports.
"There was a miscommunication starting the lap and we didn't start on full power, so I was two tenths slower already getting into Turn 1.
"That's two tenths we needed to be third and it's free lap time for nothing.
"Of all places it's not the place you want to give away a grid position.
"I've calmed down a little now but it's pretty frustrating."
Although passing is notoriously difficult around the streets of Monte Carlo, the West Australian remains optimistic on his chances for a first podium of the season.
"Our race pace should be good and around here it's always a bit of a game of cat and mouse with who saves their tyres when," he said.
"Everyone seems to push just before the pitstops to make the gap. I think we'll have to be smart.
"Hopefully I get my third place back on the start and then hang in there."
Team-mate Daniil Kvyat added to Red Bull's solid day with fifth on the grid.
Having struggled with its Renault engine package all season, team principal Christian Horner said the Monaco layout was always going to suit Red Bull.
"There's lots of corners and not lots of straights here so it was always going to be our best chance of getting a result in this part of the season," said Horner.
"The car is working well and the drivers are confident, which is what you need in Monaco.
"A podium would be a dream result. We're starting at the right end (of the grid) and as we've seen in the past anything can happen here."