Lewis Hamilton secures maiden Monaco GP pole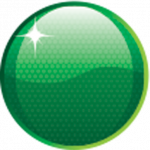 Lewis Hamilton trumped team-mate Nico Rosberg to score the first Monaco Grand Prix pole of his career.
After Sebastian Vettel's Ferrari had proven fastest in Saturday morning's third practice, the Mercedes duo was again on top when it mattered most.
Hamilton set the tone in the deciding Q3 session with a 1:15.30s on his first run; 0.14s clear of team-mate Rosberg.
The German then lost any chance of a response when a heavy right-front lock-up into Sainte Devote forced him to abort his second effort.
Hamilton subsequently brought his best time down to 1:15.098s to secure the pole by a full 0.34s.
"It wasn't the easiest session, I didn't have the rhythm until the last two laps," said Hamilton.
"It's incredibly special for me and for my guys, who have worked very hard all weekend."
By contrast, Rosberg added that he'd enjoyed a smooth session until the final moments.
"I knew Lewis was going to be quick so I had to go for it and it didn't work out," he said of the mistake.
Vettel secured a distant third on 1:15.85s, while Australian Daniel Ricciardo narrowly made it within a second of Hamilton to lock in a strong fourth.
Team-mate Daniil Kvyat edged out the second Ferrari of Kimi Raikkonen in the dying seconds to score fifth.
Sergio Perez made just one Q3 run on the way to seventh while Carlos Sainz Jr, Pastor Maldonado and Max Verstappen completed the top 10.
It was a double disaster for Williams as both drivers missed Q3 as they struggled for speed in the cool conditions.
Felipe Massa and Valtteri Bottas will start 14th and 17th respectively, with the latter failing to progress from Q1.
There was also disappointment at McLaren after an electrical problem and an ill-timed yellow flag cost Fernando Alonso and Jenson Button a shot at Q3 respectively.
Result: Monaco GP Qualifying
| Pos | Driver | Team | Time | Laps |
| --- | --- | --- | --- | --- |
| 1 | Lewis Hamilton | Mercedes | 1:15.098 | 28 |
| 2 | Nico Rosberg | Mercedes | 1:15.440 | 25 |
| 3 | Sebastian Vettel | Ferrari | 1:15.849 | 24 |
| 4 | Daniel Ricciardo | Red bull | 1:16.041 | 28 |
| 5 | Daniil Kvyat | Red bull | 1:16.182 | 26 |
| 6 | Kimi Räikkönen | Ferrari | 1:16.427 | 23 |
| 7 | Sergio Perez | Force india | 1:16.808 | 22 |
| 8 | Carlos Sainz | Toro rosso | 1:16.931 | 29 |
| 9 | Pastor Maldonado | Lotus | 1:16.946 | 30 |
| 10 | Max Verstappen | Toro rosso | 1:16.957 | 29 |
| 11 | Romain Grosjean | Lotus | 1:17.007 | 22 |
| 12 | Jenson Button | Mclaren | 1:17.093 | 20 |
| 13 | Nico Hulkenberg | Force india | 1:17.193 | 16 |
| 14 | Felipe Massa | Williams | 1:17.278 | 22 |
| 15 | Fernando Alonso | Mclaren | 1:26.632 | 11 |
| 16 | Felipe Nasr | Sauber | 1:18.101 | 11 |
| 17 | Valtteri Bottas | Williams | 1:18.434 | 10 |
| 18 | Marcus Ericsson | Sauber | 1:18.513 | 11 |
| 19 | Will Stevens | Marussia | 1:20.655 | 9 |
| 20 | Roberto Merhi | Marussia | 1:20.904 | 10 |