Collins fends off Capo for Phillip Island F3 win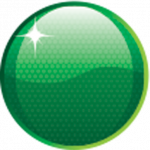 Jon Collins survived a spirited challenge from Ricky Capo to score victory in a first heat of the Australian Formula 3 Championship's visit to Phillip Island.
Collins led from pole but was pushed all the way by Capo who tried to steal the victory with passing attempts on the final lap.
The introduction of the Safety Car, due to a spin from Shane Ryding, helped provide a thrilling dice between Collins and Capo for the final there laps.
Capo attempted a lunge down the inside at Turn 4 on the last lap but the door was firmly shut by Collins.
The pair ran side-by-side through Siberia but Collins just managed to hang to take the win by 0.1s.
Luke Spalding claimed the final spot on the podium in his Bestjet.com Gilmour Racing Dallara, with Dennie Rumble and Nathan Kumar completing the top five.
Christian Morina came through a hard fought Australian Formula Ford Series encounter to take victory in Race 1 of the second round.
Morina was involved in a scrap with William Brown for much of the race with the pair swapping positions on several occasions.
In the end, Morina secured the victory by 0.05s with Tomas Maxwell coming through to finish third.
Adrian Lazzaro was fourth ahead of polesitter Luis Leeds in fifth.
The Mitsubishi Lancer of Bob Pearson, Aaron Seton and Rick Bates will start Sunday's Australian Manufacturers Championship Great Southern 4 Hour from pole position.
Bates posted a pole time of 1:43.04s which smashed Glenn Seton's Phillip Island category lap record.
The Jim Pollicina/Dean Lillie HSV GTS will join the Mitsubishi in the front row with Beric Lynton and Matt Mackelden third.
Father and son duo Robert and Shane Marshall will start fourth as they seek to claim back-to-back round victories.