Slade fastest in Carrera Cup practice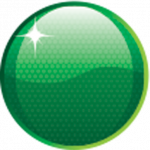 Tim Slade has led fellow V8 Supercar drivers Nick Percat and Scott McLaughlin during practice for the mini-enduro Carrera Cup round at Phillip Island.
Slade's efforts backed-up a solid performance by Tag Heuer Carrera Cup regular Adrian Mastronardo who was sixth overall in the semi-pro only practice earlier in the day.
Percat is once again sharing the driving duties this year with Shane Smollen while McLaughlin is back to defend his overall victory from last year with Stephen Grove.
It was a far cry from the corresponding event last year when Mastronardo crashed in slippery conditions on the Friday and sidelined the duo for the weekend.
Slade's time came after a puncture midway through the session when he ran over debris.
Overall both the sessions for the semi-pro racers and the professionals ran without any major incidents.
Fastest in the semi-pro session was Dylon Thomas who is sharing with Nick Foster, with Geoff Emery setting the second fastest time in the Shae Davies' entry. Third quickest was John Karytinos who is driving alongside Michael Almond.
Tomorrow qualifying is split into both professionals and semi-pro sessions; with the combined times making up the grid for the first 36 lap race.
VIDEO: Mastronardo and Slade speak after Friday practice

PRACTICE 2 : Carrera Cup – Phillip Island 
| | | | | | |
| --- | --- | --- | --- | --- | --- |
| Pos | No. | Driver | Team | Time | Gap |
| 1 |   39 | T.Slade |  Veritas / Builtform | 1:30.6402 | |
| 2 |   56 | N.Percat |  McGrath Estate Agents | 1:31.1948 |  0:00.5546 |
| 3 |    4 | S.McLaughlin |  Grove Group | 1:31.3373 |  0:00.6971 |
| 4 |   10 | D.Russell |  Finanze Ezi | 1:31.7534 |  0:01.1132 |
| 5 |    7 | M.Campbell |  Phase 8 | 1:31.7635 |  0:01.1233 |
| 6 |  222 | D.Canto |  Scott Taylor Motorsport | 1:31.7761 |  0:01.1359 |
| 7 |   23 | S.Owen |  JBS Australia | 1:31.8025 |  0:01.1623 |
| 8 |   77 | N.McBride |  Bob Jane T-Marts | 1:31.8247 |  0:01.1845 |
| 9 |    1 | S.Richards |  Laser Plumbing & Electrical | 1:31.9002 |  0:01.2600 |
| 10 |  777 | N.Foster |  Bob Jane T-Marts | 1:31.9085 |  0:01.2683 |
| 11 |    8 | C.Baird |  Porsche Centre Melbourne | 1:31.9103 |  0:01.2701 |
| 12 |    6 | D.Fiore |  Apartment Hotel | 1:31.9107 |  0:01.2705 |
| 13 |   14 | C.McConville |  OPS Gateway | 1:32.1668 |  0:01.5266 |
| 14 |   88 | S.Davies |  Davbridge Constructions | 1:32.1822 |  0:01.5420 |
| 15 |   24 | D.Gaunt |  AFS/Top Cat | 1:32.4759 |  0:01.8357 |
| 16 |   45 | D.Padayachee |  VIP Petfoods | 1:32.4958 |  0:01.8556 |
| 17 |    9 | C.Mies |  Hallmarc | 1:32.5005 |  0:01.8603 |
| 18 |   22 | R.Muscat |  Wilson Security/PAYCE/Genis | 1:32.5032 |  0:01.8630 |
| 19 |   26 | M.Almond |  Copyworld Toshiba | 1:32.6457 |  0:02.0055 |
| 20 |   65 | F.Ross |  Porsche Centre Brighton | 1:32.7200 |  0:02.0798 |
| 21 |   13 | A.Davison |  MotorOne Car Care | 1:32.9573 |  0:02.3171 |
| 22 |   11 | S.Hodge |  Team BRM | 1:33.1847 |  0:02.5445 |
PRACTICE 1 : Carrera Cup – Phillip Island 
| | | | | | |
| --- | --- | --- | --- | --- | --- |
| Pos | No. | Driver | Team | Time | Gap |
| 1 |  777 | D.Thomas |  Bob Jane T-Marts | 1:33.1327 | |
| 2 |   88 | G.Emery |  Davbridge Constructions | 1:33.1946 | 0:00.0619 |
| 3 |   26 | J.Karytinos |  Copyworld Toshiba | 1:33.4920 | 0:00.3593 |
| 4 |   24 |  T.Bates |  AFS/Ned Whisky & Cola | 1:33.6130 | 0:00.4803 |
| 5 |   23 |  R.Lago |  JBS Australia | 1:33.7336 | 0:00.6009 |
| 6 |   39 |  A.Mastronadro |  Veritas / Builtform | 1:33.8162 | 0:00.6835 |
| 7 |   56 |  S.Smollen |  McGrath Estate Agents | 1:33.9942 | 0:00.8615 |
| 8 |    4 |  S.Grove |  Grove Group | 1:34.0363 | 0:00.9036 |
| 9 |   13 |  J.Bergmuller |  MotorOne Car Care | 1:34.1536 | 0:01.0209 |
| 10 |   22 | S.Walter |  Wilson Security/PAYCE/Genis | 1:34.1564 | 0:01.0237 |
| 11 |   14 | J.Goodacre |  OPS Gateway | 1:34.2248 | 0:01.0921 |
| 12 |   77 | N.Muston |  Bob Jane T-Marts | 1:34.4112 | 0:01.2785 |
| 13 |   65 | D.Ryan |  Porsche Centre Brighton | 1:34.7488 | 0:01.6161 |
| 14 |    8 | M.Twigg |  Porsche Centre Melbourne | 1:34.8837 | 0:01.7510 |
| 15 |   11 | R.Angus |  Team BRM | 1:34.9794 | 0:01.8467 |
| 16 |    9 |  M.Cini |  Hallmarc | 1:35.1395 | 0:02.0068 |
| 17 |    6 |  A.Samadi |  Apartment Hotel | 1:35.1582 | 0:02.0255 |
| 18 |    7 | T.Miles |  Phase 8 | 1:35.2555 | 0:02.1228 |
| 19 |    1 | D.Grant |  Laser Plumbing & Electrical | 1:35.3204 | 0:02.1877 |
| 20 |   10 | J.Koundouris |  Finanze Ezi | 1:36.0535 | 0:02.9208 |
| 21 |   45 | I.Padayach |  VIP Petfoods | 1:38.7689 | 0:05.6362 |
| 22 |  222 |  S.Taylor |  Scott Taylor Motorsport | 1:42.2120 | 0:09.0793 |