Kenseth scores pole for Coke 600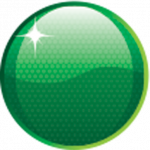 Matt Kenseth will start off the point in NASCAR's longest race of the season, the Coca-Cola 600 at Charlotte Motor Speedway.
In what is his second pole of the season, the Joe Gibbs Racing Toyota driver set a qualifying mark of 312.618 km/h (194.252 mph) or 27.799 seconds around the 1.5 mile speedway. So impressive was his performance that the next best was Joey Logano a sizeable 0.204 seconds further back.
"I think starting up front is important at this track," said Kenseth.
"It typically goes through a lot of changes here, especially if the sun is out for the beginning of the race. You want to have good track position, good pit selection—all those things—so if you get a little bit off and you're chasing the setup, or the track changes, you have a little bit of a buffer being toward the front, hopefully.
"All the Joe Gibbs Racing Toyotas had some speed tonight, and that was encouraging."
Carl Edwards was third in his Gibbs Toyota, followed by Greg Biffle (Ford) and winner of last week's NASCAR Sprint All-Star Race, Denny Hamlin (Gibbs Toyota).
All four Hendrick Motorsports Chevrolet entries failed to advance to the final round of knockout qualifying. However Kasey Kahne did cut a tyre and will start from 33rd.
49 cars took part in qualifying for the 43-car field with Jeb Burton, Mike Bliss, Travis Kvapil, Jeff Green and Brendan Gaughan all missing the cut.
The race will be held Sunday night Charlotte time.
QUALIFYING: Coca-Cola 600 – Charlotte Motor Speedway
 

| POS. | CAR # | DRIVER | MANUFACTURER | SPONSOR | BEST SPEED | BEST TIME | BEHIND |
| --- | --- | --- | --- | --- | --- | --- | --- |
| 1 | 20 | Matt Kenseth | | DeWalt | 194.252 | 27.799 | Leader |
| 2 | 22 | Joey Logano | | Shell Pennzoil | 192.836 | 28.003 | –0.204 |
| 3 | 19 | Carl Edwards | | Subway | 192.733 | 28.018 | –0.219 |
| 4 | 16 | Greg Biffle | | Ortho Ford Fusion | 192.226 | 28.092 | –0.293 |
| 5 | 11 | Denny Hamlin | | FedEx Office | 192.007 | 28.124 | –0.325 |
| 6 | 2 | Brad Keselowski | | Miller Lite | 191.884 | 28.142 | –0.343 |
| 7 | 55 | David Ragan | | Aaron's Dream Machine | 191.625 | 28.180 | –0.381 |
| 8 | 4 | Kevin Harvick | | Budweiser / Jimmy John's | 191.272 | 28.232 | –0.433 |
| 9 | 42 | Kyle Larson | | Target | 191.266 | 28.233 | –0.434 |
| 10 | 78 | Martin Truex Jr | | Furniture Row/Visser Precision | 190.322 | 28.373 | –0.574 |
| 11 | 3 | Austin Dillon | | Cheerios | 189.833 | 28.446 | –0.647 |
| 12 | 14 | Tony Stewart | | Bass Pro Shops / Mobil 1 | 185.414 | 29.124 | –1.325 |
| 13 | 48 | Jimmie Johnson | | Lowe's Patriotic | 191.727 | 28.165 | –0.366 |
| 14 | 41 | Kurt Busch | | Haas Automation | 191.714 | 28.167 | –0.368 |
| 15 | 88 | Dale Earnhardt Jr | | Nationwide | 191.686 | 28.171 | –0.372 |
| 16 | 21 | Ryan Blaney | | Motorcraft / Quick Lane Tire & Auto Center | 191.666 | 28.174 | –0.375 |
| 17 | 18 | Kyle Busch | | Skittles | 191.428 | 28.209 | –0.410 |
| 18 | 24 | Jeff Gordon | | Drive To End Hunger | 191.354 | 28.220 | –0.421 |
| 19 | 31 | Ryan Newman | | Quicken Loans | 191.150 | 28.250 | –0.451 |
| 20 | 10 | Danica Patrick | | GoDaddy | 190.954 | 28.279 | –0.480 |
| 21 | 43 | Aric Almirola | | United States Air Force | 190.826 | 28.298 | –0.499 |
| 22 | 1 | Jamie McMurray | | Cessna/McDonald's | 190.597 | 28.332 | –0.533 |
| 23 | 27 | Paul Menard | | Serta / Menards | 189.980 | 28.424 | –0.625 |
| 24 | 15 | Clint Bowyer | | Cherry 5-hour Energy benefiting Special Operations Warrior Foundation | 183.711 | 29.394 | –1.595 |
| 25 | 95 | Michael McDowell | | Thrivent Financial | 190.806 | 28.301 | –0.502 |
| 26 | 9 | Sam Hornish Jr | | Twisted Tea | 190.779 | 28.305 | –0.506 |
| 27 | 6 | Trevor Bayne | | Advocare Ford Fusion | 190.597 | 28.332 | –0.533 |
| 28 | 25 | Chase Elliott | | NAPA Auto Parts | 190.375 | 28.365 | –0.566 |
| 29 | 17 | Ricky Stenhouse Jr | | Fastenal Ford Fusion | 190.181 | 28.394 | –0.595 |
| 30 | 47 | AJ Allmendinger | | Scott Products | 189.947 | 28.429 | –0.630 |
| 31 | 7 | Alex Bowman | | Culer | 189.880 | 28.439 | –0.640 |
| 32 | 40 | Landon Cassill | | Snap Fitness | 189.847 | 28.444 | –0.645 |
| 33 | 5 | Kasey Kahne | | LiftMaster | 189.673 | 28.470 | –0.671 |
| 34 | 13 | Casey Mears | | GEICO Military Chevrolet SS | 189.288 | 28.528 | –0.729 |
| 35 | 51 | Justin Allgaier | | Brandt | 189.221 | 28.538 | –0.739 |
| 36 | 46 | Michael Annett | | Pilot Flying J | 189.049 | 28.564 | –0.765 |
| 37 | 35 | Cole Whitt | | Speed Stick | 188.877 | 28.590 | –0.791 |
| 38 | 98 | Josh Wise | | RoyalTeakCollection.com | 188.475 | 28.651 | –0.852 |
| 39 | 38 | David Gilliland | | Love's Travel Stops | 187.996 | 28.724 | –0.925 |
| 40 | 34 | Brett Moffitt | | CSX / Play It Safe | 185.822 | 29.060 | –1.261 |
| 41 | 23 | J.J. Yeley | | Hope for the Warriors | 185.707 | 29.078 | –1.279 |
| 42 | 83 | Matt DiBenedetto | | Dustless Blasting | 185.033 | 29.184 | –1.385 |
| 43 | 33 | Alex Kennedy | | HonorandRemember.org | 181.537 | 29.746 | –1.947 |