IndyCar reveals new 2016 Boston street race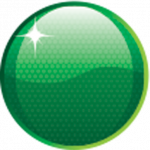 IndyCar organisers have announced plans to add a Boston street race to its 2016 season schedule.
The Grand Prix of Boston is set to be held on a new 11-turn 3.6km waterfront temporary street circuit and will host the final round of the championship.
It is expected the race, confirmed in a press conference prior to this weekend's Indianapolis 500, will take place on the September 6-7 Labor Day weekend.
"The level of enthusiasm we have received from the Boston community has been phenomenal and we look forward to showcasing the Verizon IndyCar Series on Labor Day weekend in 2016," said Mark Miles, CEO of Hulman & Company, the parent of IndyCar and the Indianapolis Motor Speedway.
"There has been a tremendous amount of work from community leaders and Grand Prix of Boston officials and those efforts led to this key addition to our 2016 calendar.
"We're thankful to Boston mayor Martin Walsh, Grand Prix of Boston CEO Mark Perrone and many other supporters who were instrumental in making today's announcement possible.
"Establishing IndyCar racing in the northeast is an integral part of our strategy for growing our national fan base."
This season IndyCar has replaced what had become the traditional last round at the Auto Club Speedway in Fontana with the Sonoma road course from August 28-30.