Briscoe to start from middle of last row at Indy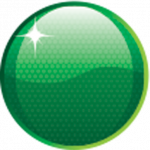 Experienced IndyCar substitute Ryan Briscoe will start from the middle of the final row of the grid as his place in the Indianapolis 500 was formally confirmed.
As previously reported Briscoe will stand in for Canadian James Hinchcliffe who suffered pelvic and thigh injuries in the Schmidt Peterson Honda earlier this week.
Briscoe will be wedged between fellow Australian James Davison (outside) and Bryan Clauson on row 11 in the 33-car line-up.
Briscoe is confident his experience will see him re-acclimatise quickly after being left without a full-time drive in IndyCar this season after parting ways with Chip Ganassi at the end of last year.
"First and foremost, I feel absolutely terrible for Hinch," Briscoe said.
Stan Sport is the only way to watch every round of the INDYCAR SERIES. Click here for all the action streaming ad-free, live and on demand.
"I wish him the best and a speedy recovery."
"You sort of prepare for this race a year out. You visualise how you're going to go through practice, all the prep you're going to do, and something like this comes up and you throw that all out the window.
"I feel with my experience and the experience the team has, the experience that Hinch has had with (race engineer) Allen McDonald putting this car in really good condition for the race, I feel really confident that even with a few laps I'll be able to find my groove again."
Briscoe will be given special dispensation to undertake a one-hour familiarisation run at the 4km super speedway ahead of the final practice on Carb day Friday (Indianapolis time).
It will be the 33-year-old's 10th Indy 500 start and 130th in the IndyCar series.
He won pole at Indianapolis in 2012 before finishing fifth which equalled his previous best finish in 2007.
Indianapolis 500 starting line-up

ROW 1
Inside
Middle
Outside
#9
Scott Dixon (W)
#1
Will Power
#22
Simon Pagenaud
 
 
Avg. Speed
226.760 MPH
Avg. Speed
226.350 MPH
Avg. Speed
226.145 MPH
ROW 2
Inside
Middle
Outside
#10
Tony Kanaan (W)
#3
Helio Castroneves (W)
#25
Justin Wilson
 
Avg. Speed
225.503 MPH
Avg. Speed
225.504 MPH
Avg. Speed
225.279 MPH
ROW 3
Inside
Middle
Outside
#11
Sebastien Bourdais
#27
Marco Andretti
#21
Josef Newgarden
 
 
Avg. Speed
225.193 MPH
Avg. Speed
225.189 MPH
Avg. Speed
225.187 MPH
ROW 4
Inside
Middle
Outside
#6
JR Hildebrand
#26
Carlos Munoz
#20
Ed Carpenter
Avg. Speed
225.099 MPH
Avg. Speed
225.042 MPH
Avg. Speed
224.883 MPH
ROW 5
Inside
Middle
Outside
#32
Oriol Servia
#83
Charlie Kimball
#2
Juan Pablo Montoya (W)
 
 
Avg. Speed
224.777 MPH
Avg. Speed
224.743 MPH
Avg. Speed
224.657 MPH
ROW 6
Inside
Middle
Outside
#28
Ryan Hunter-Reay (W)
#15
Graham Rahal
#18
Carlos Huertas
 
 
 
Avg. Speed
224.573 MPH
Avg. Speed
224.290 MPH
Avg. Speed
224.233 MPH
ROW 7
Inside
Middle
Outside
#29
Simona de Silvestro
#7
James Jakes
#48
Alex Tagliani
 
 
Avg. Speed
223.838 MPH
Avg. Speed
223.790 MPH
Avg. Speed
223.722 MPH
ROW 8
Inside
Middle
Outside
#8
Sage Karam
#43
Conor Daly
#24
Townsend Bell
 
 
 
Avg. Speed
223.595 MPH
Avg. Speed
223.482 MPH
Avg. Speed
223.447 MPH
ROW 9
Inside
Middle
Outside
#14
Takuma Sato
#63
Pippa Mann
#98
Gabby Chaves (R)
 
Avg. Speed
223.226 MPH
Avg. Speed
223.104 MPH
Avg. Speed
222.916 MPH
ROW 10
Inside
Middle
Outside
#17
Sebastian Saavedra
#41
Jack Hawksworth
#4
Stefano Coletti (R)
 
 
Avg. Speed
222.898 MPH
Avg. Speed
223.738
Avg. Speed
222.001 MPH
ROW 11
Inside
Middle
Outside
#88
Bryan Clauson
#5
Ryan Briscoe (*)
#19
James Davison (**)
 
 
Avg. Speed
221.358 MPH
Avg. Speed
223.519 MPH
Avg. Speed
223.747 MPH