Bianchi's condition 'stagnant' according to family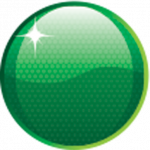 Jules Bianchi continues to fight for his life although his condition has been described as 'stagnant' by the racing driver's father.
The talented French driver remains unconscious in a Nice hospital after sustaining serious head injuries in an horrific crash at last year's Japanese Grand Prix eight months ago.
Approaching the anniversary of Bianchi's stunning points finish for Marussia in Monaco last year, his father Phillipe Bianchi has given an update on the 25-year-old's condition.
While Bianchi was successfully brought out of an induced coma last year, his father continues to hope for a miracle, hinting his son's prognosis is not what they had hoped.
"The first thing is Jules is alive, that's the most important thing for us,"Bianchi's father told French television station Canal+.
"He's fighting with the weapons he has, but in neurological terms I'm not sure he is able to do much now.
"Seeing him fighting gives a lot of hope to his loved ones, and it's important for us.
"While there is life, there is hope, even though after a while you are hoping for a miracle. Every day is difficult.
"The situation is stagnant. Jules' neurological progress is not what we would like it to be.
"When we get up every morning we think of Jules' life, we think also of his death.
"We have to think about death because we are in a situation where we know a lot of things can happen. It's terrible.
"I think we all stopped living that day, the fifth of October. It's something you can never expect.
"It's not what Jules wants being in a hospital bed. It's not his life; it's not what we want either. But we have to keep hope."
Bianchi's ninth place finish at Monaco last year's remains the only points finish the British outfit has achieved since joining F1, initially as Virgin Racing in 2010.