Hinchcliffe shows rapid improvement, out of ICU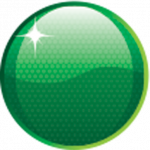 Injured IndyCar driver James Hinchcliffe has been moved out of the Intensive Care Unit at Methodist Hospital as his condition continues to rapidly improve.
Hinchliffe underwent surgery for injuries to his upper left thigh and pelvic region after being impaled by a piece of suspension in an horrific practice crash ahead of this weekend's Indianapolis 500.
Doctors have now advised that Hinchcliffe will require no further procedures and is expected to make a full recovery.
"We're very pleased with his progress and his condition continues to improve," said Dr Timothy Pohlman, senior staff trauma surgeon at IU Health Methodist Hospital, said.
"Our expectation, in consultation with the IndyCar medical staff, is that a normal recovery is to be expected."
Suspension failure of the right-front of his #5 Honda-powered machine resulted in a massive impact into the wall which was measured at 125 g-forces.
The Schmidt Peterson team is yet to name a replacement driver ahead of the one-hour final practice session starting at 11am on Friday (local time) on Carb day.
The #5 Honda will start off the back row of the grid in the 200-lap Indy 500 along with the #19 car James Davison will drive.
Davison had to miss qualifying due to a clashing engagement with the Dale Coyne Racing entry subsequently qualified by Tristan Vautier in 21st position however it will start at the back under the rules where a drive change incurs an automatic grid penalty.