F1 drivers keen on refuelling return in 2017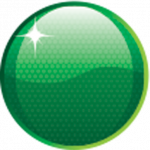 Formula 1 drivers have thrown weight behind a move to see refuelling during races return to the sport in 2017.
The re-introduction of refuelling was included in a raft of changes tabled last week by F1's Strategy Group to improve the sport's appeal.
Outlawed since 2010, the prospect of refuelling has been met with a positive response from drivers, who in recent seasons have had to drop their pace in races in order to conserve fuel due to the permitted 100kg per car allowance.
McLaren's Jenson Button was among the most supportive of its return in F1, having labelled the period he raced with refuelling as the best of his F1 career.
"You obviously the safety aspect – the reason we went away from refuelling – and also the money, the cost," said Button in Wednesday's press conference ahead of this weekend Monaco Grand Prix.
"In terms of racing, I think it was great, back in the day when we had refuelling.
"If you had an issue on lap one, you could change your race around, you could do something different – whereas now it's very difficult."
Red Bull Racing's Daniel Ricciardo is among a group of 12 drivers from the current crop yet to experience refuelling, but the Australian is also in favour of the move, which he feels will increase the pace in races.
"I think if it makes the race faster and it makes lap times quicker and we don't have to drive around nearly at GP2 pace at the start of the race, that's a good thing," said Ricciardo.
"I think the race pace needs to be increased."
Meanwhile, Lotus driver Romain Grosjean has been dealt a blow before the Monaco Grand Prix weekend has begun having been hit with a five place grid penalty for a gearbox change.
The Frenchman had been hit with a gearbox issue on his way to finishing eighth at the Spanish Grand Prix.