DTM and Super GT plan combined races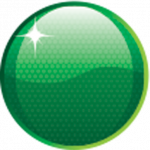 DTM and Super GT competitors will contest two standalone head-to-head races as further details of the categories new joint Class 1 regulations emerge.
The move follows the agreement from both DTM and Super GT to adopt common Class 1  technical regulations from 2017 onwards, initially agreed in October last year.
Both classes are already enjoying the use of similar aerodynamic and chassis configurations.
As part of the common rules, DTM and Super GT competitors will take part in two special events, which will see Audi, BMW and Mercedes take on their Japanese counterparts Honda, Lexus and Nissan.
The first of these races will be held Japan in 2017 with a visit to Germany expected in 2018.
DTM bosses have also officially ratified the new Class 1 engine rules, which will see cars move to turbo charged, two litre, four cylinder engines, capable of producing 600 horsepower.
This week's meeting between DTM and Super GT chiefs included representatives from IMSA, who are evaluating the possibility of adopting of the new regulations.
"We struck agreements in many areas, and made a major step to realising our joint goal,"  said DTM chairman Hans Werner Aufrecht.
"I'm looking forward to the day when the 'Class 1' vehicles from different continents will compete with one another for the first time."