Reynolds makes light of Tander Winton feud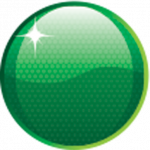 Noted V8 Supercars comedian David Reynolds has made light of a post-Winton feud with Garth Tander.
The Bottle-O Ford driver has posted an image on social media of himself in a boxing ring with a 'fake' Tander.
Reynolds had caused a stir on the weekend's Winton television coverage by promising off-track revenge on Tander after coming off worse in a spirited battle during Race 12.
The former Bathurst runner-up had been enraged by his Holden rival's aggressive defence of fourth place early in the final stint.
"I've been working on my punches and kicks, so it's about time they came in handy," he said post-race, referencing to recent martial arts training.
Although admitting that the threat of physical violence had been overstepping the mark, Reynolds stood by his grievance with Tander on Tuesday's Inside Supercars television program.
"He is actually a good bloke off the track, but when he drives he sometimes pushes the limit a bit," said Reynolds.
"I saw him try and run Scott Pye off the track and I was next in line to have a go at him so I was 'here's Garth again up to his old tricks' and that was what I was mainly annoyed about.
"It just keeps happening to us (other drivers) and I am not the only person standing up here."
Also appearing on the program, Tander dismissed the on-track incident and duly criticised Reynolds for not confronting him about it directly post-race.
"From my recollection, there was a bit of contact in the middle of Turn 7, which got me wide," he said.
"Then (he) hit me again, ran me wide again, so we were running into 8 touching and then that was that.
"That was racing and if Dave has a problem with that, maybe next time don't mouth off to the cameras and the media, come and have a chat about it."