Hinchcliffe faces long rehab after massive crash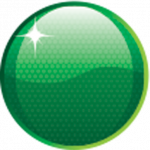 James Hinchcliffe has been ruled out of IndyCar competition for the foreseeable future after his horrific crash during the ninth practice session for this weekend's Indianapolis 500.
The popular Canadian continues to recover in intensive care in Methodist Hospital with injuries to his pelvic area and upper left thigh.
It is claimed that Hinchcliffe's #5 Schmidt Peterson Honda smashed into the wall with an impact of 125 g-forces and that he had suffered considerable blood loss as a result of the crash.
A suspension component entered and exited his right leg before penetrating his left thigh and continued to his pelvic region.
He was apparently pinned in the car before the safety team cut the suspension from the chassis to allow him to be freed from the wreck.
Stan Sport is the only way to watch every round of the INDYCAR SERIES. Click here for all the action streaming ad-free, live and on demand.
The winner of the second race of the IndyCar Series at New Orleans is counting his lucky stars that the outcome was not much worse.
"Words can't describe how thankful I am to the Holmatro Safety Team," Hinchcliffe said.
"Those guys, in addition to the doctors and staff at the hospital, are my heroes.
"I can't say enough how much I appreciate the outpouring of support from INDYCAR fans, my family and fellow drivers.
"We are all one big family and it feels like that today."
Dr Timothy Pohlman, who performed the surgery, said Hinchcliffe was in a critical condition when he arrived at the hospital.
"His condition was critical upon his arrival and I think the IndyCar system as a whole needs to be commended for how well they can take care of drivers in this situation."
A Honda spokesman reportedly said the car suffered suspension failure causing Hinchcliffe to lose steering.
The Schmidt Peterson team are yet to confirm who may replace Hinchcliffe in the Indy 500.
Possible candidates to be pitched into a new Schmidt Peterson chassis are Tristan Vautier, who qualified the #19 Dale Coyne car which will be driven by Australian James Davison in the race, Ryan Briscoe and Katherine Legge.
Both the #5 Schmidt Peterson Honda and the #19 of James Davison will be forced to start off the back row under the rules.